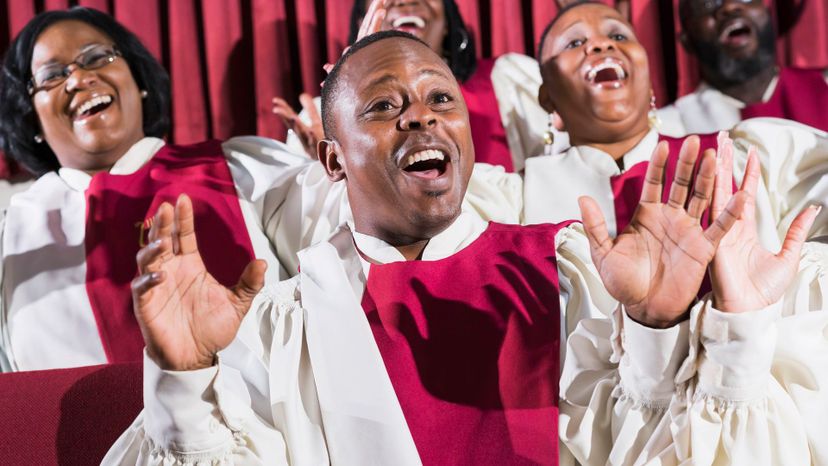 Image: kali9/E+/Getty Images
About This Quiz
Just as there are many types of worship songs, there are many personalities that make up a church congregation. Which one are you, the faith-confident type or a supreme doubter? Are you more likely to ask for help from others, or are you more likely to help others? Which worship song best suits your faith personality? This personality quiz will help you to answer these questions and more.
To narrow down your unique personality traits, this test poses various church scenarios and asks what you would do in these settings. What better place to observe human behavior than in a church, right? You can find all kinds of personality types there under one high holy roof. This quiz covers Holy Communion practices, feet-washing tendencies, and other Jesus rituals. The question "What would Jesus do" has never been more appropriate than in a spiritual test such as this. 
This quiz is as accurate as you are forthcoming with answers. So be as frank as possible and have fun reflecting on all those awkward, tense and joyous moments you've experienced during church time. At the end of it all, you'll see which worship song best describes you. Scroll on to determine your personal faith song!