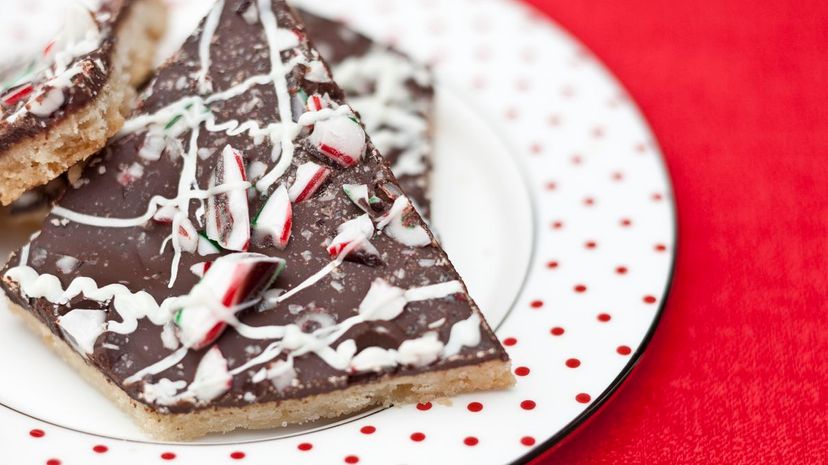 Image: Sheridan Stancliff / Stockbyte / Getty Images
About This Quiz
Christmas dinners are great, but Christmas candies are the true ambassadors of the season! You might spend most of the holidays like the Grinch, but you have to admit that you can't pass up a fresh batch of peanut brittle. Once you tell us how you spend your holidays, we'll let you know which of the season's best candies you're most like. 
Candy canes might be the candy that's most associated with the holidays. You can't forget about the others, though! Peppermint bark doesn't come around during any other time of year, and chocolate Santas can't stand the heat of the summer. During this quiz, you'll get the chance to relate your holiday traditions to some of our all-time favorite Christmas treats. Will you end up being a vision of a sugarplum, or will you be something else? 
For every question you answer, you'll leave a hint about your sweet, spicy or chewy Christmas nature. Does your spirit make you a true classic, or are you a more modern delicacy? Take us shopping with you, feed us your best Christmas dinner, and pretend you're going caroling. Then, and only then, will we reveal which Christmas candy you are at heart. Which one will it be?