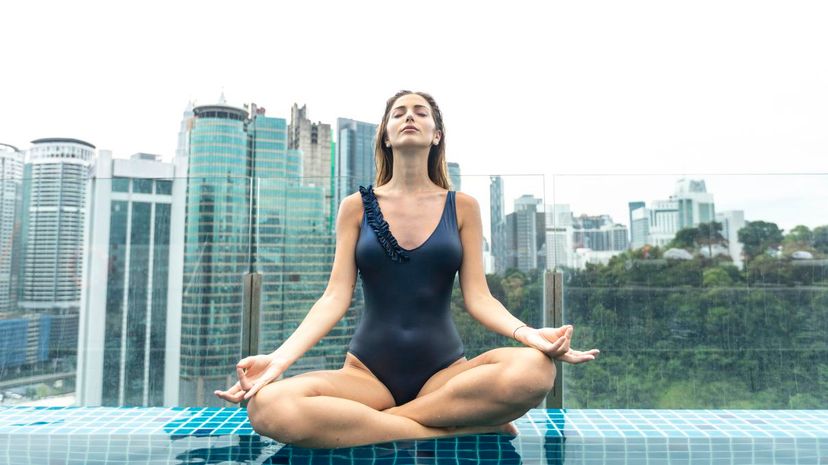 Image: Vladimir Vladimirov / E+ / Getty Images
About This Quiz
Do you practice yoga regularly but feel like your practice stays stagnant or doesn't infiltrate the hectic corners of your life? You may be stretching and building muscle in your yoga practice, but you may not be deepening into the spiritual insight and freedom that yoga can offer for the places your mind and body have closed off. 
One way to take your practice to the next level is to push off from your daily grind to immerse yourself in a yoga retreat. Yoga centers offer retreats around the world, at both remote, rural outposts and bustling urban centers. So, if you're already going to step away from your routine existence, why not take a big step and retreat in a foreign country to shift your mindset fully? 
As any yoga practitioner who has attended more than one teacher's class knows, yoga takes on many forms and personalities. Practitioners can select from different styles of yoga, from Ashtanga yoga's focus on flow and sequence of postures to Pranayama, a breathing meditation practice. In addition to yoga styles, of course, the character of the locale, as well as the teachers leading retreats, will definitively shape the experience of a yoga retreat. Yoga Journal provides a list of the best retreats available for travel. But how will you decide which one will fit your yoga style? 
Not sure where to head to stand on your head? Follow this sequence of questions, and we'll lead you to the retreat that will open your mind and body.