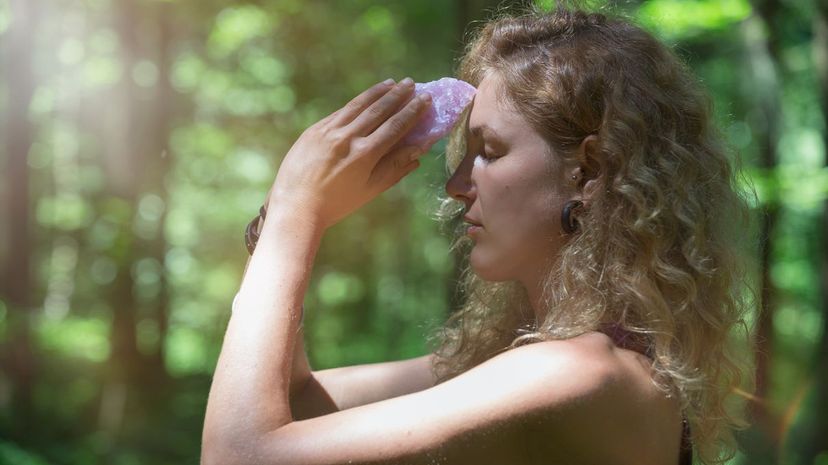 Image: Brigitte Blättler/Moment/Getty Images
About This Quiz
Practitioners of crystal healing believe that stones and crystals like quartz, amethyst, opals, Celestine and everything in between can bring wellness and positive energy to individuals. Though some indigenous groups have practiced crystal healing for generations, the rest of the world has only recently caught on to the magical worlds harbored inside each natural mineral. In this practice, each rock is so much more than just a rock—it possesses its own unique properties with the potential to enhance different areas of one's life.
In fact, there's a special crystal out there that reflects your individualized place in the world. Just as crystals reflect the glint of the sun, they can reflect your views and beliefs right back at you. If you don't already know which crystal reflects your outlook, it's time to find out.
Don't worry:  You don't need to be the expensive-amethyst wielding, jade egg-hocking Gwyneth Paltrow in order to get on board with the magic of crystals. Simply take the following quiz to determine which crystal represents your perspective on the world as we know it. Are you always blue like aquamarine, or do you prefer to keep it dark like obsidian? Answer these questions to attain the crystal-clear clarity you're after, once and for all.