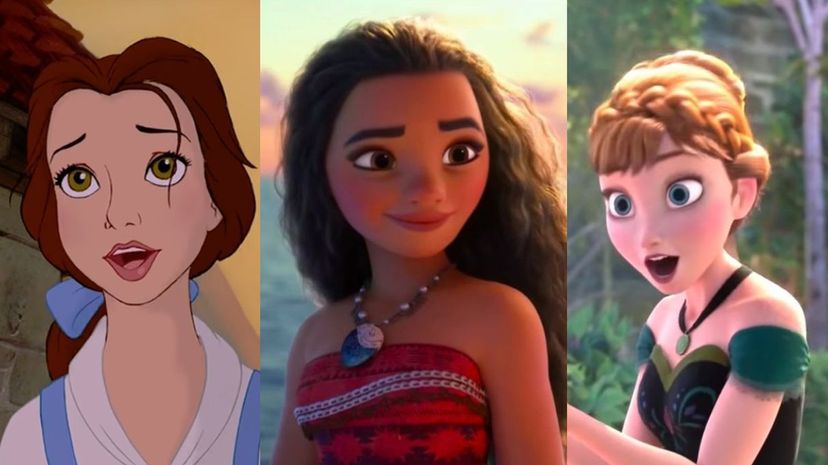 Image: Walt Disney Pictures/Walt Disney Animation Studios / Silver Screen Partners IV
About This Quiz
The many princesses of Disney live in different worlds and face different challenges, and being a princess doesn't always mean your life goes smoothly. Watching any Disney princess movie can show you how much they go through at times. Of course, they usually get their happy ending. Have you ever wondered what Disney princess you're most like?
Take a trip down memory lane and remember princesses like Snow White, Princess Aurora or Pocahontas. Each princess has many things in common with the others. For example, all of the princesses are strong and overcome their struggles. But there are many differences as well. Each princess has a distinct personality, likes and dislikes that make her unique. Which princess do you think you share the most values with? Maybe you can relate to Ariel, who learns to value her voice, or Aurora who learns to appreciate the life she has. There's nothing better than thinking about the luxuries you can enjoy in life.
Do you think you're ready to find out which princess you can relate to most? Now is your time to find out. Take this Disney princess quiz to see if you'll live under the sea or in the woods!