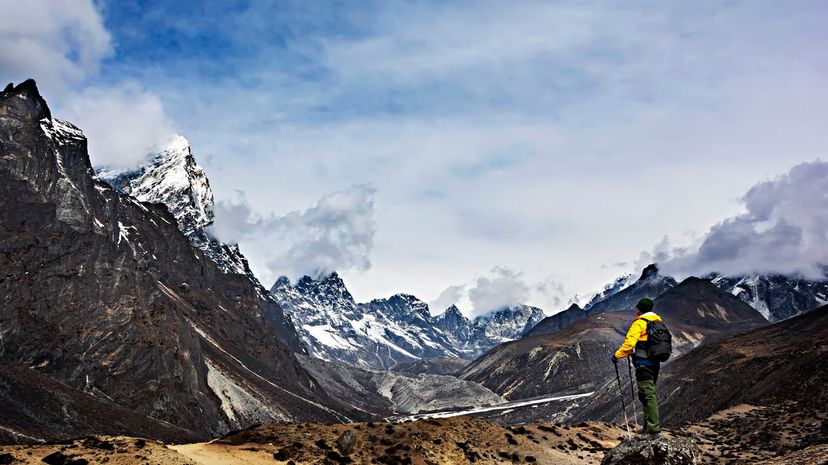 Image: Kriangkrai Thitimakorn / Moment / Getty Images
About This Quiz
People go to the mountains for many different purposes. Some seek the high peaks as a way to test the endurance of their physical and mental stamina. Serious rock climbers and mountaineers cultivate intricate skills to traverse vertical slopes and achieve goals that most of us would not even consider within the world of reality. Others climb into the heights to come face to face with mortal danger as a path to encounter the sublime. Many tourists arrive with a camera, in search of beauty alone and are in no way interested in a battle of endurance. 
The reasons why you approach a mountain speak volumes about your personality. But each personality is a mountain unto itself. Mountains vary broadly in their geology — what are the raw materials of the rock, and what cataclysm brought these giants into being? So, too, personalities are developed from a mixture of genetic heritage and life experience. Others then encounter the personality that forms out of each unique set of circumstances as an adventure, a challenge, a beauty unlike anyone else in the world. 
What are your trails like? Do you need ropes to make an ascent? What will people find if they get to the summit of really getting to know you? Follow these questions to the peak, and we'll read you your topographical map!