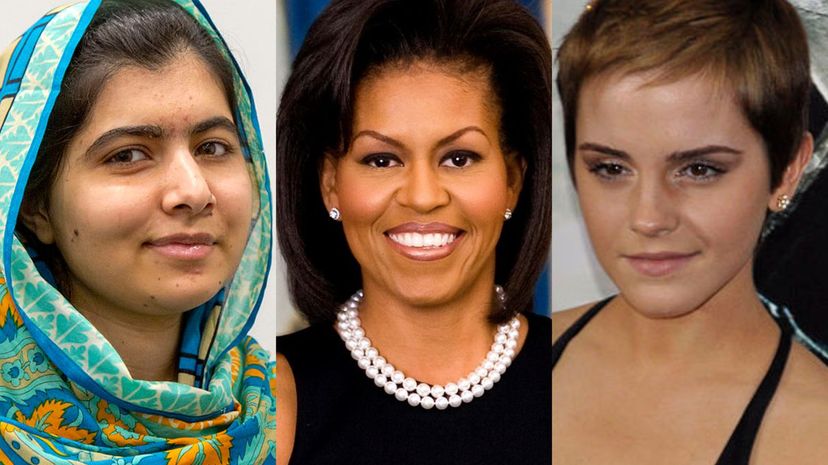 Image: WikiCommons by DFID - UK Department for International Development, WikiCommons by Joyce N. Boghosian, WikiCommons by Joella Marano
About This Quiz
Feminism is about equal rights and opportunities for all. Throughout history, brave women have stood up to have their voices and the voices of other women heard. They've fought for access and choice, and the efforts of some have earned them icon status. 
Women like Susan B. Anthony fought for voting rights and won them. The trailblazing suffragette was often fined and jailed for her tireless work. She didn't just campaign for voting rights. She advocated for the education of women and African-Americans. Many women like her paved the way for the women of today.
In this modern era we live in, we have Hilary Clinton, the former attorney who made history by becoming the only First Lady to run for public office. She broke the political "glass ceiling" for women when she became the first woman to become a presidential nominee for a major political party. As she rose up in the political world, she cemented her status as a feminist icon. Hilary Clinton, Susan B. Anthony, and many women like them set the stage for the 21st-century woman to be whoever she wants to be.

Now, take a moment for yourself, think about how you make your way in the world, and answer the questions on this fun quiz. See how iconic you actually are!