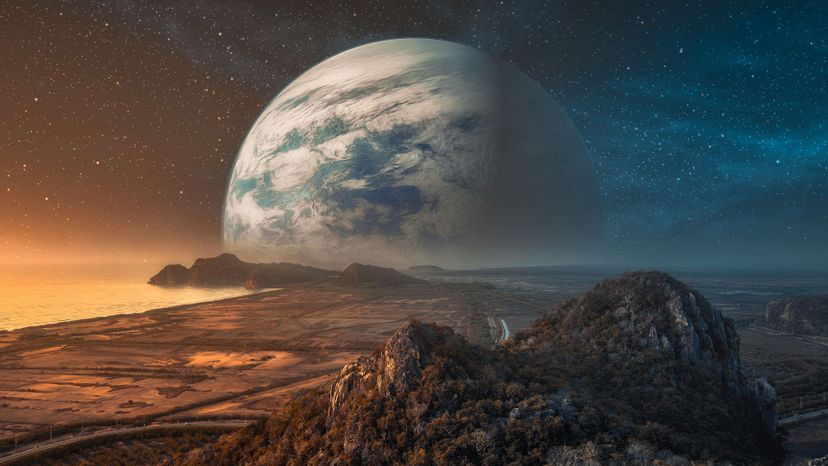 Image: Kidsada Manchinda/Moment/Getty Images
About This Quiz
The fictional universe is full of wild and wonderful planets, each with unique qualities. Some of these planets, either due to their inherent properties, proximity to a stellar body, or existence in a science fiction universe with specific rules, have unusual physics, strange creatures, unreal climates, magic monks, or cyborg races.
More interestingly, these planets are a product of their inhabitants, just as their inhabitants are a product of the planetary environment. The Ice Warriors of Mars, a reptile race of warriors from the stories of the "Doctor Who" mythos, became "ice warriors" because of their battles with a strange intelligence living in liquid water, which they had to lock in ice to stop it from taking over the universe. The result of this was a highly militarized race of martial lizard people, made hardy through their struggles, and a barren planet where all the water is frozen to prevent the rise of the water-borne intelligence that sought to take over all water-based intelligent life.
We may be from planet Earth, but that doesn't mean we are all like our home world. We create fiction to exhibit our traits and see them from a third person perspective. In science fiction and fantasy, this sometimes means creating alien planets on which to stage a story. Which of these planets reflects a part of you? Take this quiz to find out!