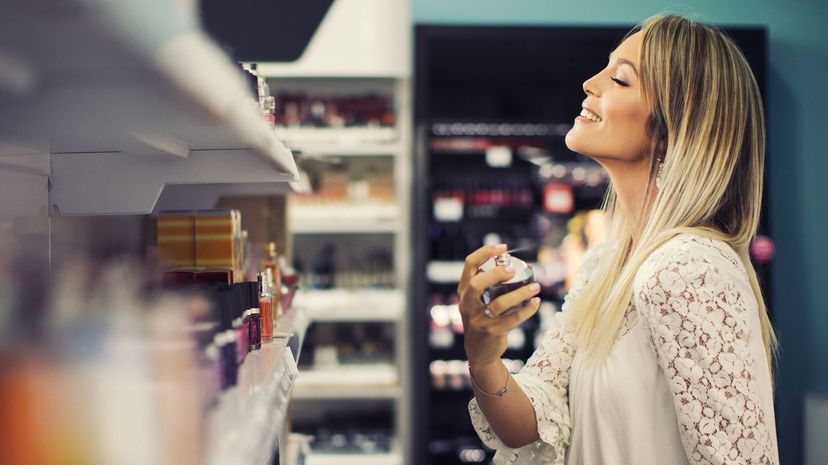 Image: miljko / E+ / Getty Images
About This Quiz
There are a wide variety of perfumes and colognes that are used to make a person smell fresh. But the real question is, which type of aroma matches your best and worst personality traits? Maybe you're a happy and joyful person by nature, which means you're more suited for citrus-based notes. Or maybe your personality is a little more shy and reserved, which means you prefer more warm and spicy notes.
We'll keep the fragrance outcomes a secret for now, but let's talk a little bit about some popular scents. You're probably familiar with flower-based scents like roses, lavender, lilacs and sunflowers. But there are also more exotic flowers that are used for perfumes as well, which include water lilies, jasmine, lily of the valley and orange blossoms. 
But flowers aren't the only ingredients in perfumes, as there are usually some fresh and tangy notes mixed in as well. Some of these include cucumbers, nectarines, lemons and limes. Fragrances can also be balanced out with some earthy notes, with cedar as one of the most popular choices. Even if you don't wear perfume or cologne that much, your personality traits will still match a certain type of fragrance. If you want to know more, take this aromatic quiz now!