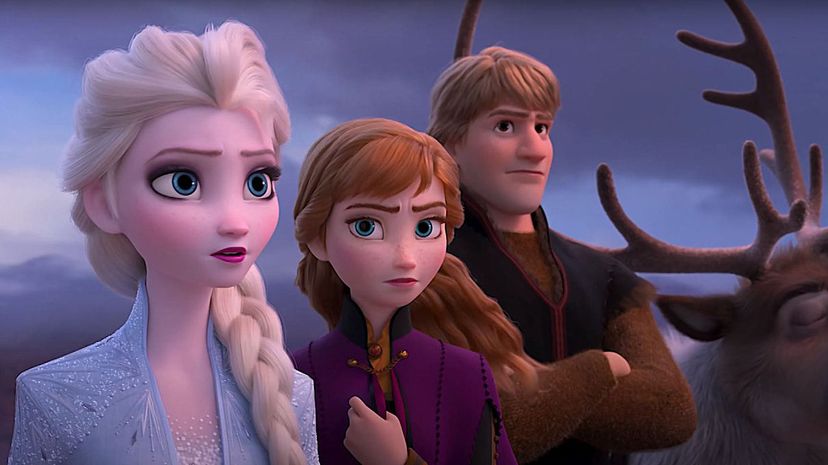 Image: Walt Disney Pictures/ Walt Disney Animation Studios/ Walt Disney Studios Motion Pictures
About This Quiz
"Frozen II" follows the story of Elsa, Anna, Sven, Kristoff and Olaf as they embark on a mysterious and enchanting journey to Ahtohallan, a beautiful glacier that holds the answers to life-long questions. The movie contains a combination of heart-warming, hilarious and even scary elements as these friends travel through the Enchanted Forest. But along the way, they meet many types of people and creatures, and some of them can be described as elemental spirits.
These five spirits are represented as fire, water, earth, air and ice/snow, and one of them matches your personality the best! So maybe you're like "The Nokk," who is the guardian of the dark sea. This water-based horse seems dangerous at first, and it's quite protective of its territory. But like the water, you may be calm, cool and collected when the tides are low, or fierce like the ocean waves. There's also Bruni, who is nothing short of a super cute salamander. This tiny creature represents the fire element, but watch out, because these raging flames can be hard to control. It may show how aggressive and passionate you are, or it may describe a hidden anger within you. 
The only way to find out what your inner "Frozen II" elemental spirit might be is through this enchanting quiz!