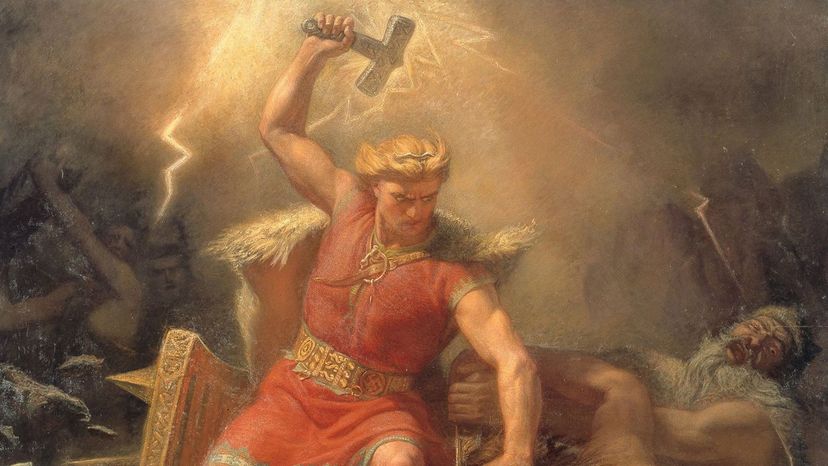 Image: Wiki Commons
About This Quiz
When it comes to religions, there are some sweet god jobs. The Greek goddess Artemis, as well as her Roman counterpart, Diana, were goddesses of the hunt and of wild animals. If you wanted to party, you could definitely count on the Greek god Dionysus to throw the biggest bash in town - he was the God of vegetation, wine, pleasure and festivities. The Egyptian god Amun is the god of fertility, also known as the creator-god.
Unfortunately, one of the more unsavory roles is that of the war god. These gods are often feared because opposing forces have experienced their wrath in full view of their worshippers.  This would often have two different results: because these worshippers did bear witness, they would go to the end of the Earth to keep their gods happy. On the flip side, these actions would sometimes rally the enemy forces to help guarantee their paths to victory.
In addition to managing battles, when there were moments of peacetime some war gods had other jobs to do. For some, their additional responsibilities could range from creating the universe to protecting tourists.  
So which of these gods are you?  Are you a benevolent god who only takes up arms when absolutely pushed to the limit, or do you have a mean streak a mile long? Take this quiz to find out which of these wrathful deities you are!