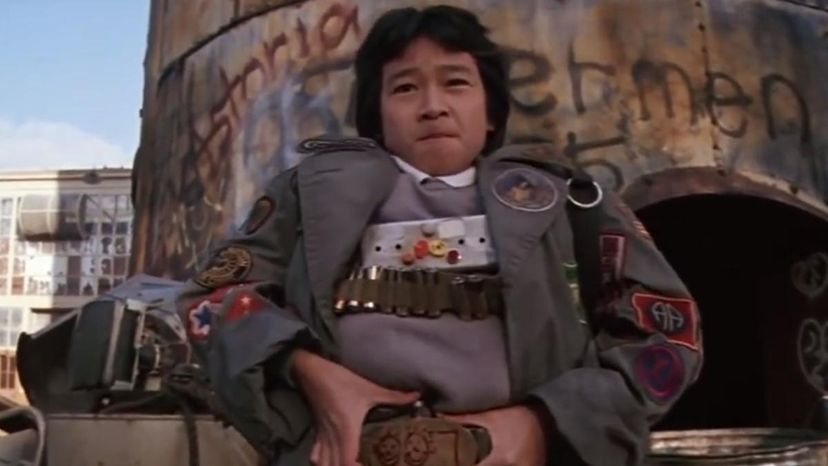 Image: Warner Bros.,Amblin Entertainment via youtube
About This Quiz
Now that many of the '80s kids have grown up. Many are flocking to revisit "The Goonies."  Why?  It could be to revisit their childhoods, but in many cases, it is to introduce their children to one of their favorite films.  "The Goonies" was an essential childhood film in the '80s because it had everything that a kid could dream of: a gang of friends, a legend of a dangerous pirate, and a mysterious treasure, to name a few.  That and the universal message that friendship will help you conquer every obstacle in your path, from developers destroying your homes to dodging booby traps in a pirate's cave.
One of the cooler things about "The Goonies" is that many of the actors associated with the film have grown up to be established actors and entertainers.  Sean Astin, who played the lead, Mikey, has been in a couple of amazing films: he played the title role in "Rudy" as well as Samwise Gamgee in the "Lord of the Rings" trilogy.  One of his more recent roles was Joyce Byers's new love, Bob Newby, on the hit show, "Stranger Things."  Josh Brolin, who played Mikey's older brother, Brand, went on to star in a few films you may recognize; "No Country for Old Men," "True Grit," and a couple of the Avenger films.

So, which one of these fun and eclectic characters are you?  Let's hop into our time machine, warp back to the 1980s, and answer some questions about your preferences.  We'll analyze your answers and tell you which Goonie you are!