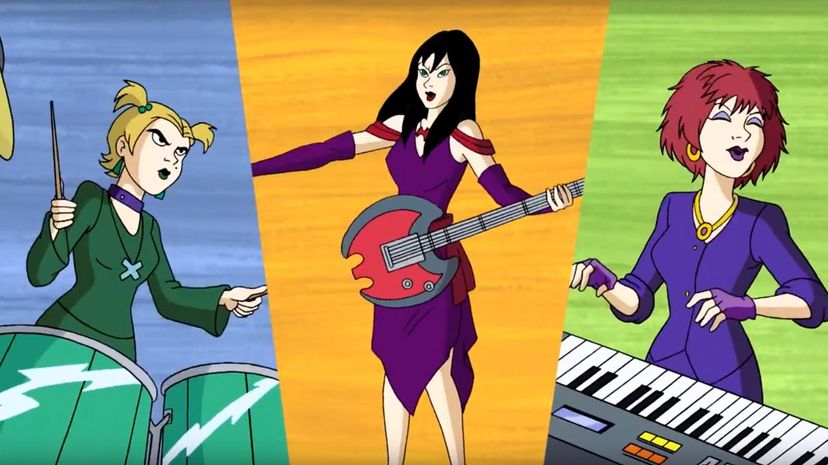 Image: The WB
About This Quiz
Straight from Oakhaven, Massachusetts, it's our favorite all-girl eco-goth rock band: the Hex Girls! We've put together a spooky little quiz to reveal which Hex Girl member you are. If you're not too busy trapping the souls of ghosts in diaries or whatever, take our quiz.
There's a lot to love about "Scooby-Doo," but we have a special place in our hearts for the Hex Girls. Um, they wear vampire fangs and sing catchy jams, so how can you, like, NOT be obsessed with them? After this quiz, you'll know who your inner Hex Girl is. Are you the lead singer, Thorn?  Perhaps your vibe is more aligned with the feisty drummer, Dusk. Wait, are you low-key Luna, the keyboardist?
Before you can shoot your next music video in Transylvania or open the Vampire Rock Music Festival, you need to find out which Hex Girl you are. In less time than it takes for Scooby and the gang to solve a mystery, you can find out if you're Thorn, Dusk or Luna. The results are sure to be as satisfying as pulling the mask off a villain.
When you're done, pass this quiz along to all your Mystery Inc. loving friends!