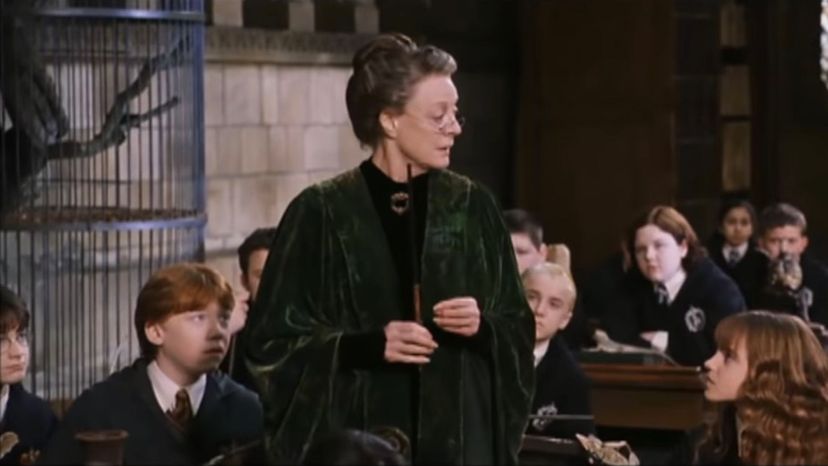 Image: Warner Bros./Heyday Films/1492 Pictures/MIRACLE Productions GmbH & Co. KGIII
About This Quiz
It's hard to believe it's been more than 20 years since the world was introduced to the boy wizard, Harry Potter. The hugely successful franchise is still growing today, adding a five-movie historical series, the "Fantastic Beasts" films, to J.K. Rowling's body of work. What's at the root of this series's popularity? For a lot of people, it's not the characters or plots, necessarily, but the world that Rowling built - and, at the center of it, the magical place known as the Hogwarts School of Witchcraft and Wizardry.
This is where magical folk, when young, are sorted into one of four houses, a process that tells them a lot of about their inner character, and which usually results in lifelong friendships. The sorting process also tends to predict which subject a student will excel at. Hufflepuffs are great herbologists, Slytherins excel at Potions, and Gryffindors are good at Defense Against the Dark Arts. 
Lots of online quizzes will tell you what Hogwarts house you should be in, but we're taking a different approach by administering a quiz that goes straight to which subject you'd do best at. Are you a future Auror, who'd pick up "Expecto patronum!" and "Protego!" immediately? Or do you belong in an apothecary lined with mystic ingredients, stirring up a potion? To find out, answer our questions about real-world situations, and we'll tell you not only which Hogwarts class you'd ace, but what its muggle-world application might be. Enjoy!