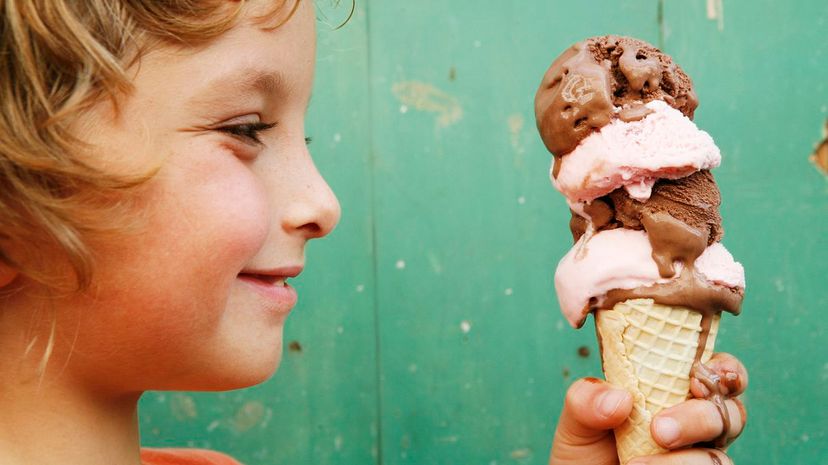 Image: David Malan / DigitalVision / Getty Images
About This Quiz
Word is that a kind of ice cream was invented way back in 200 BC when milk and rice were mixed with some snow in China, and something frosty, creamy, and delightful was born. We've come a long way from that to Cherry Garcia-flavored Ben & Jerry's, but the basic idea is still there. A frozen, creamy, sweet treat is just fantastic, and the whole world knows it. 
There are hundreds of possible flavors of ice cream out there from the standard vanilla that everyone knows to exotic and weird things made with squid ink, Buffalo chicken, lavender, or bacon. There's an ice cream flavor for every person in the world, so that must mean there's a person for every ice cream flavor in the world, right? 
Which is to say there must be an ice cream flavor for you. Not necessarily one that you just like the taste of but one that represents who you are deep down in your creamy, delicious center. An ice cream that has the same qualities as you, the same personality, if you will. So what do you say we head on over to the freezer section with a spoon and dig deep until we find out which ice cream favor represents you?