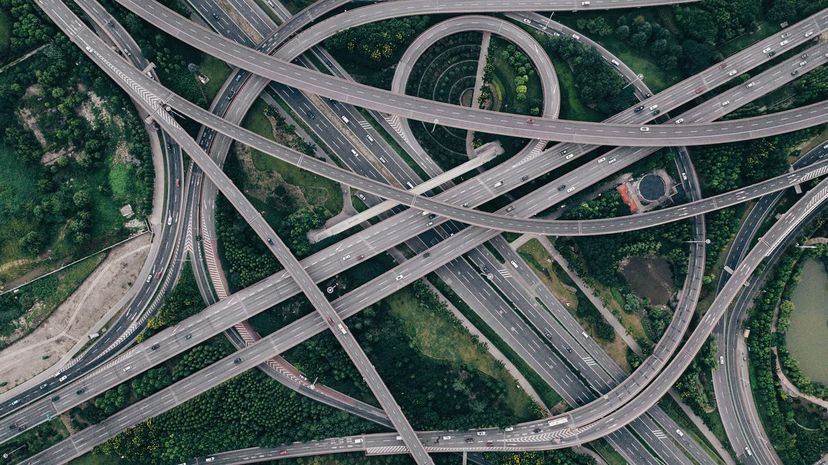 Image: Blackstation / DigitalVision / Getty Images
About This Quiz
Remember the Oregon Trail game? While you could find a way to drown or die of dysentery in 10 minutes flat, the real journey along this route took a whole lot longer. In the mid-1800s, the brave families who traveled the 2,000 miles from Missouri to the west coast along the Oregon Trail took a staggering six months to make the trip in oxen-pulled wagons. By 1912, conditions had improved a bit and a person driving an early automobile could cover the 3,000 miles between the coasts in a relatively speedy 30 days via the Lincoln Highway — the first road to stretch all the way across the U.S. 
Today, that same journey from one end of the country to the other can be completed in around 40 hours — assuming you have a second driver to switch off shifts so you can travel without stopping overnight. Sure, some of that remarkable improvement in travel time comes from the fact that modern cars are a whole lot faster than oxen or Model Ts, but much of the credit belongs to the Interstate Highway System. Inspired by Germany's Autobahn, this grid of high-speed highways unites the nation and is significantly easier on travelers than attempting to forge a trail through the wilderness. 
Do you think you know which highways to take when traveling between various states? Prove your Interstate IQ with this quiz!
Blackstation / DigitalVision / Getty Images