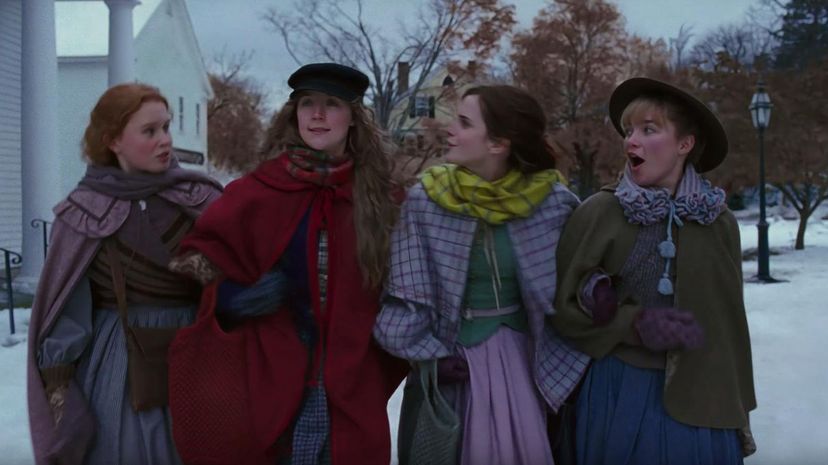 Image: Columbia Pictures / Regency Enterprises / Pascal Pictures / Di Novi Pictures
About This Quiz
Louisa May Alcott wrote "Little Women" back in 1868, and it immediately resonated with audiences. The realness and vibrancy of the sisters hit home for a lot of people, and it makes sense, as the book is considered to be quite autobiographical, allowing Alcott to draw on a lot of her own experiences growing up.
The story is actually two books together, as "Little Women" was so popular when it came out Alcott was asked to do a follow-up, which she called "Good Wives." These days both of the books are just published together under the "Little Women" title, though, to make things a little easier. Alcott went on to write two more books featuring many of the same characters, "Little Men" and "Jo's Boys."
"Little Women" has stood the test of time as one of the greatest American novels ever written, and many of us met the characters when we read the book in school or watched one of the many film adaptations. Every "Little Women" fan has a favorite movie version, after all. It's one of the few stories that people can still relate to, even after so much time, not because of the setting but because of its humanity. Each sister has a personality that clicks in some way, and most of us can see ourselves in at least one of them. So which one is it for you? Take the quiz, and let's find out!