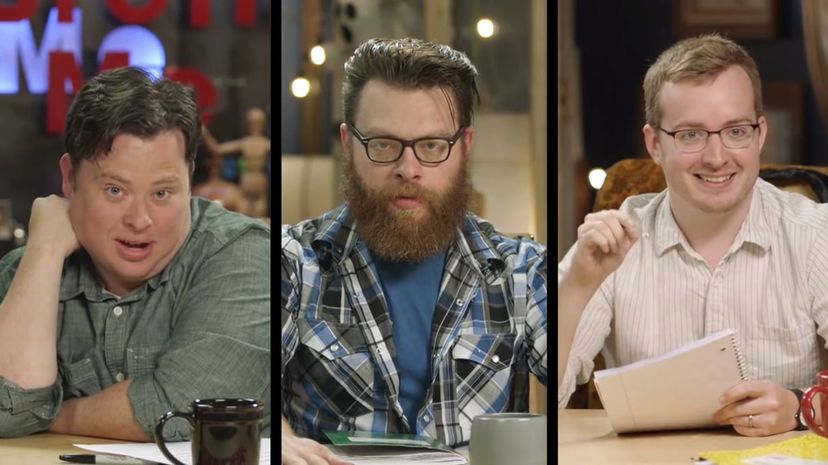 Image: William via YouTube
About This Quiz
These days, it seems like everyone and their mother has a podcast. FACTS! But tbh, we can't think of anyone in the game as hilarious as the McElroy brothers. Yuh, we're talking about the wildly funny and weird podcast "My Brother, My Brother and Me." (Don't sleep on their other podcasts too; "The Adventure Zone" is PEAK Dungeons & Dragons comedy with feels.)
Seriously, no one cracks us up quite like Justin (the eldest bro), Travis (the middlest bro) and Griffin McElroy (the babiest of all baby bros). Their weekly podcast has all the advice we never knew we needed. Whether answering questions from listeners or tackling random inquires from Yahoo! Answers (the latter are lovingly referred to as "a Yahoo"), the McElroy brothers have massively entertaining discussions. We can't listen for more than a few minutes without literally laughing out loud!
We're guessing you also stan the McElroy brothers, and if you're living for segments like "Haunted Doll Watch" and "Sad Libs," then you are going high-key love our quiz to reveal your inner McElroy brother.
Are you a total Justin? Is Travis more your vibe? Where are all the Griffins at?! Hit play on your fave episode of "My Brother, My Brother and Me" and get to answering our questions. Before the podcast ends, we'll spill the tea on which McElroy brother you are. The results will leave you shook!