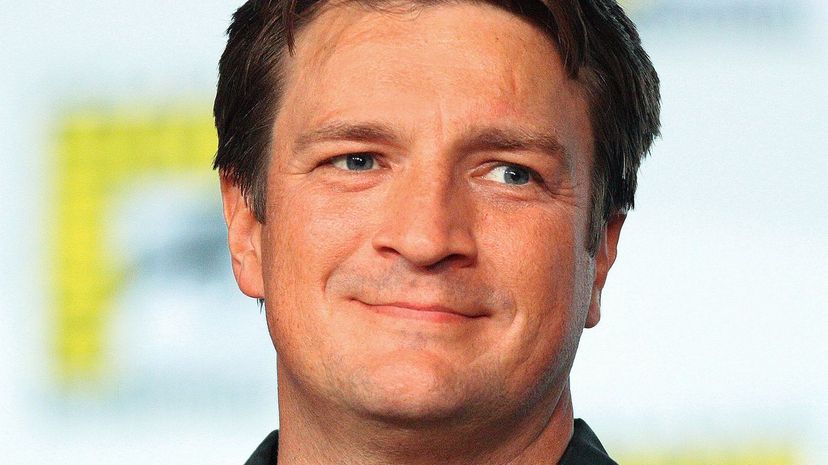 Image: Wiki Commons by Gage Skidmore
About This Quiz
In a hypothetical universe where every fictional character Nathan Fillion has ever played existed in real life (and simultaneously), which Nathan Fillion would you date? Would you prefer to go out with intrepid "Firefly" Nathan Fillion, or does smarty-pants "Castle" Nathan Fillion make you swoon? Do you dream of being protected by sweet, handsome "Slither" Nathan Fillion? Or does Fillion's hilarious Dogberry in "Much Ado About Nothing" make your heart go pitter-patter?
In this important psychological quiz, we're going to help you settle the age-old question of which Nathan Fillion is right for you. Along the way, we'll interrogate you about how you see your life with Nathan Fillion going. Where shall you dwell? What kind of pies will he bake you? Which brand of conditioner will you massage into his amazing hair?
If you've ever awoken from troubled dreams in the middle of the night, heart pounding, mouth dry, your brain crawling with unanswered questions about which Nathan Fillion you should pursue, this quiz can put an end to your soul-searching. Ready to embark on the Nathan Fillion-themed journey of a lifetime? It's time to pull up a chair, put your phone on mute and play the gorram heck out of this quiz!