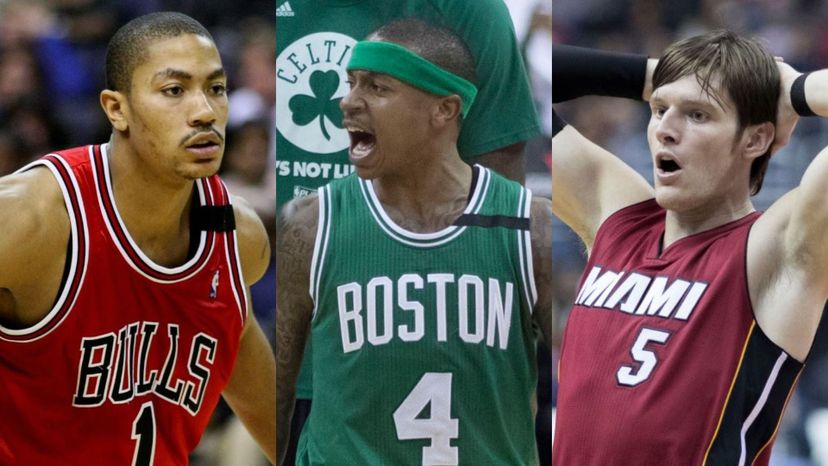 Image: HowStuffWorks
About This Quiz
Lace up your sneakers and head down to the court with us, and we'll tell you which NBA Dynasty would be proud to call you one of their own! It doesn't matter if it's been a while since you've played your last game. Our NBA Dynasty quiz will guide you down the road to the final four. 
You might not stand as tall as Shaq or have slammed as many dunks as Michael Jordon, but the way you live your life and the way you play the game will help us figure out which jersey you should be wearing. Answer the questions we ask as truthfully as you can, and we'll figure out if you belong to the team with the most trophies or a team that is climbing the ranks. 
You don't have to be a fan of the Celtics or the Bulls to find out which dynasty you should call your family. Just because your favorite team might not rank up at the top of the winningest heap, you can still honor them by helping out one of the best! 
It's your turn at the free throw line, what are you going to do? Of course, you'll score, but which team will get the points? Find out!