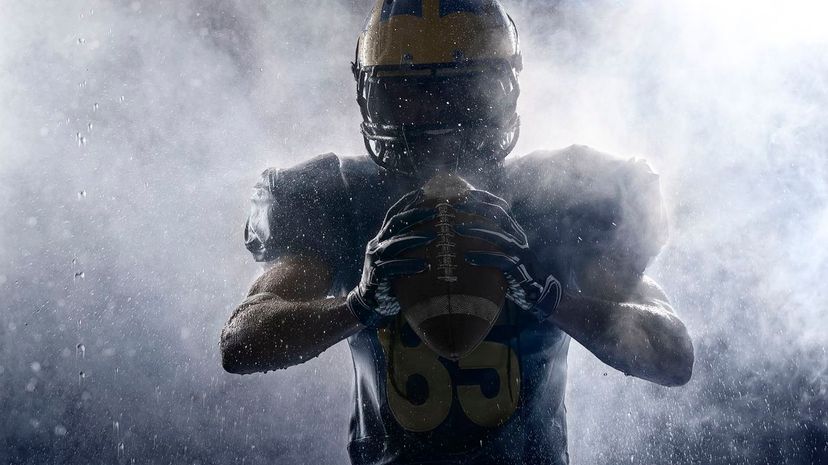 Image: Aksonov/E+/Getty Images
About This Quiz
Blue 42! Blue 42! 
Omaha! Rita!
Alert, alert! 52's the mike! 
Set, set, hike!
Are you ready to put your NFL skills to the test? It's time to see if you can match the team to the starting quarterback. We're taking across the country, from the AFC to the NFC, to see just how well you know some of the greatest leaders in the National Football League. 
You see, no matter how a starting quarterback gets his job, it will always be the biggest day of his life. Whether in the wake of another player's injury, or a free agent deal, one quarterback's shift is another quarterback's time to shine! From the days of Drew Bledsoe and the unforgettable start of Tom Brady, to the long tenure of Ben Roethlisberger, and the incredible new era of Patrick Mahomes and Jared Goff, quarterbacks in the NFL have but one goal - to lead their teams to win after win to the ultimate victory in the Super Bowl. So we want to know, do you have what it takes to recognize these starters? Can you name the franchises they represent on and off the field?
It's time to break out of the huddle and head to the line for this ultimate NFL quiz! Good luck and remember, only the strongest, smartest and persistent quarterbacks can go all the way!