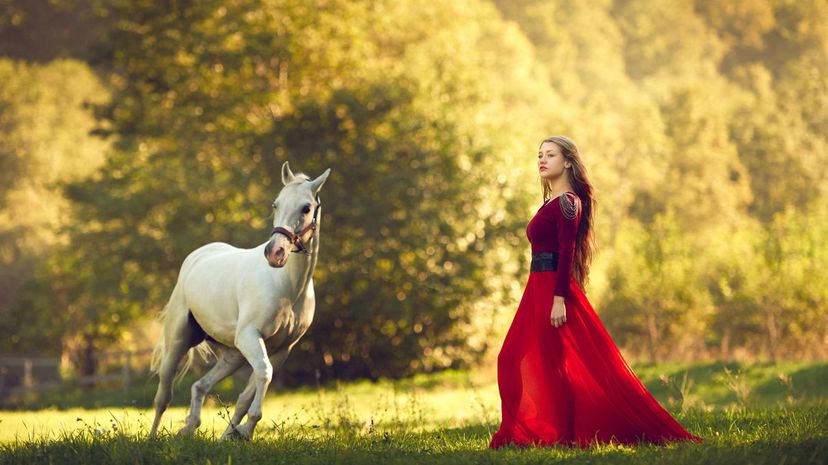 Image: stock_colors/E+/GettyImages
About This Quiz
Being a princess may not involve having as much power as was the case back in medieval times — for example, you certainly can't get anyone's head cut off these days. Still, there are plenty of expectations on a modern princess. You have to be a diplomat who represents your country to others. You have to be a philanthropist with a deep understanding of a number of issues. You have to be dignified and poised and never make your country look bad. You have to be apolitical.
These are difficult challenges, which means that support and role models are all the more important. Where better to find them than among the one group on our planet who never get political and say dumb things in public — animals? There are all sorts of animals who have much to offer when it comes to how to be a powerful or public figure. Male seahorses are benevolent and involved fathers. Snakes know how not to react unless it's really necessary, and then come down hard on an offender. Horses are pure grace and beauty, 24 hours a day.
Where does your inner princess find their animal inspiration? Let's find out!