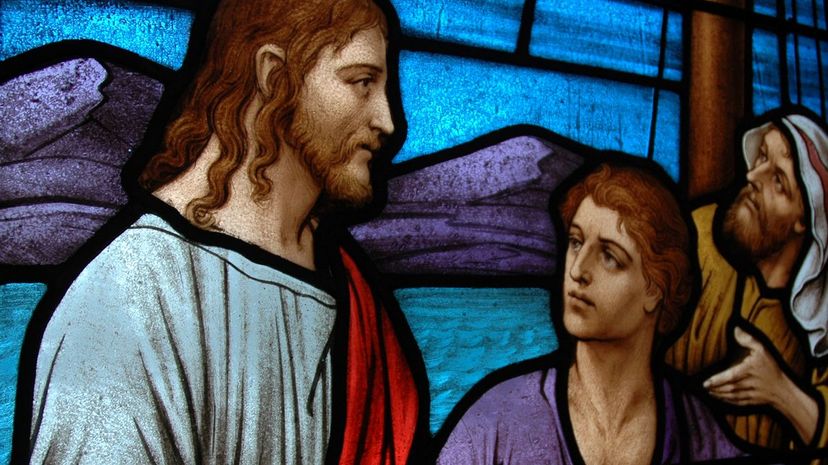 Image: AGioulis / E+ / Getty Images
About This Quiz
There's a disciple of Jesus that you are most like and we're going to help you discover who it is. Take a moment to think about those traits that others have commented on, in and out of the church. Plug those and your personal observations into our Jesus disciple personality survey, and we'll reveal the best possible disciple match.
Jesus would not have been able to accomplish his work if it weren't for the disciples who shadowed his moves. The end game (at least on Earth) for the Son of God was to set a stellar example for those who would drop everything and follow him. Consider that the Matthews, Marks, Lukes and Johns of old were all fashioned to be examples of how to follow the only true example. Without the disciples, Jesus's divine status might have discouraged flesh-and bone followers who would never reach his level. 
The disciples were the ones who showed that through Christ, mere humans could do the impossible. Peter walked on water, just as Jesus did, but the human emotion of fear caused him to sink. But Peter was still able to walk on water! John, the beloved disciple, and Peter both performed the first apostolic miracle when they healed the lame man at the gate of the temple called Beautiful. Just as the disciples took on the example of Christ, we too are encouraged to take on the example because the disciples proved it can be done!
Take this quiz and let us prove that we have the tools that it takes to mirror the right Jesus disciple for you!