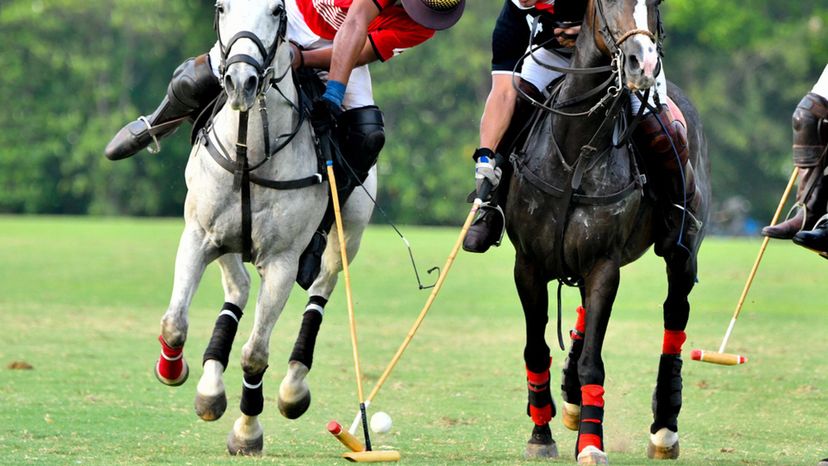 Image: shutterstock
About This Quiz
The United Kingdom is known for its many innovations. It is the home of the locomotive, the gunship, modern constitutional democracy and, of course, queuing for an eternity. In the world of sports, Britain is no less prolific. Athletes of British origin have been a part of almost every major sport in the world, counting among their number superstars of soccer, tennis, cricket, and yes, even cycling. While not every major sport can claim to be of British origin, many can, and with such variety of British sports available, there's something for everyone.
Take for example, the caber toss. An event at many a Highland games, it is more Scottish than a deep-fried-Mars-bar-making machine that runs on Irn Bru. Cabers are essentially small telephone poles, and the caber toss is a sport in which athletes lift the caber from one end, balancing it on their hands, running, and then throwing the caber in the air. Presumably, the winner is determined by the distance traveled by the thrown tree trunk, but since we suspect no one really pays much attention to the sport, even the caber tossers don't know for sure. Badminton is a British sport you, and indeed many other people, may be more familiar with, in which people play a sort of tennis on a volleyball net with racquets that looks like fly swatters, hitting an object that is really called a shuttlecock, which is perhaps the most British thing ever.

So take this quiz and be prepared! We will match you with the British sport that's right for you!