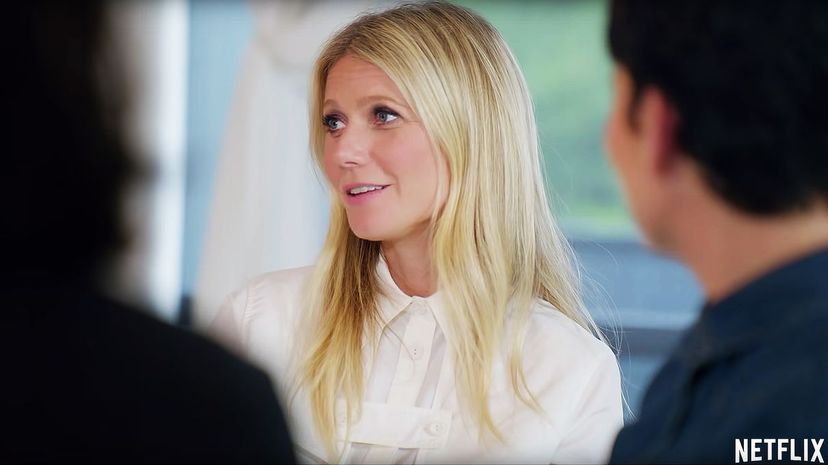 Image: Netflix
About This Quiz
Gwyneth Paltrow. You know her from movies like "Iron Man 2," "Seven" and "Shakespeare in Love," but have you tried the actresses' iconic "Goop" beauty products? Well, if you haven't yet, then let us take you on a tour through one of her flagship Goop stores in this holistic quiz.
Paltrow's Goop brand is also featured on Netflix, in a show called "The Goop Lab." The show explores holistic medicine and energy treatments that aid in relaxation, clarity and a more balanced lifestyle (some of these include Reiki, "snowga" and magic mushrooms). Now, there's certainly a lot of treatment options that Paltrow and her team explore, but which one is right for you? Would it be some apple cider vinegar supplement capsules that aid in weight loss, heart health and blood sugar levels? Or are you a wellness oil guru who loves to breathe in those invigorating essential oils? 
The Goop brand also goes beyond food, drink and wellness products, as it also offers clothing, jewelry, books and cosmic health options. But who knows, maybe you'll need some inner compass cards to guide you in life or a clean slate mist for a clear mind. So which one will make you a better version of yourself? Well, it's time to find out with Gwyneth Paltrow and her team with this holistic medicine quiz!