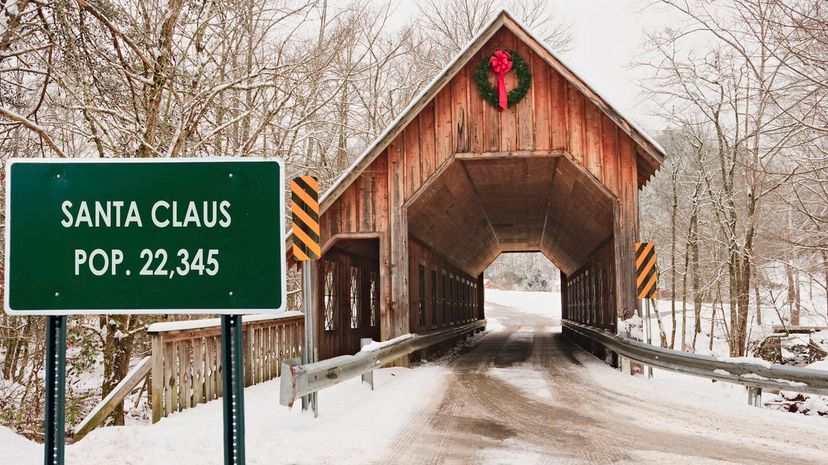 Image: Joseph Sohm/Corbis Documentary/Getty Images / wbritten/E+/Getty Images
About This Quiz
Santa and the elves don't live in Santa Claus, Indiana, but it doesn't stop the town's citizens from pretending like they do. And the good folks of Buttzville, New Jersey know that you're going to crack a few jokes — so go ahead! You don't have to have postcode envy like the Lorde song talks about; you can move to a town with a unique name instead. Which one is right for you, though? 
To figure out which oddly named town is the place you should lay your head, we're going to need to ask you a few personal questions about your lifestyle. We'll also need to see what you think of the names of places like Normal, Oklahoma or Satan's Kingdom, Massachusetts. If you can't make it through the quiz with a straight face, you might be better suited for the place you live now. After all, you would need a good sense of humor to call somewhere like Hurt, Virginia your home!
If you're ready to spice up your address labels with a town that matches your personality, we're ready to point you in the right direction. We can't call the moving company for you, but we can tell you where you really belong. Where will it be? Keep scrolling, and find out!