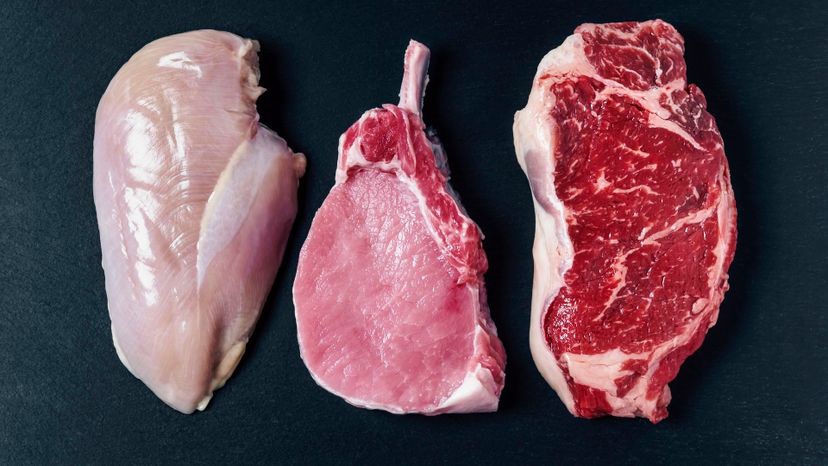 Image: Claudia Totir/Moment/gettyimages
About This Quiz
There are hundreds of cuts of meat. While some animals share names for their different parts, there are many that have unique names for each cut of their meat, not all of which are carried in the typical supermarket. 
In your average supermarket, you'll find a variety of steaks, different cuts of lamb, plenty of pork and bacon, whole chickens, and chickens chopped into parts. You probably won't find alligator, elk, venison, and the gamier meats that hunters enjoy. 
If you're a meat eater, this quiz may introduce you to new cuts of meat. Prior to this, you may not have known to look for a rump medallion, a frenched cutlet, or the difference between a ham butt end and a ham shank end. At the very least, once you're finished, you're going to want to look for a few new recipes, so that you can change dinner up a bit.
Are you a fan of unique cuts of meat? Would you eat a different steak every day of the week if it was healthy? Do you think you know as much about meat as your average butcher? Will you do so well on this quiz that once you're done, you will decide to become a butcher? 
Claudia Totir/Moment/gettyimages