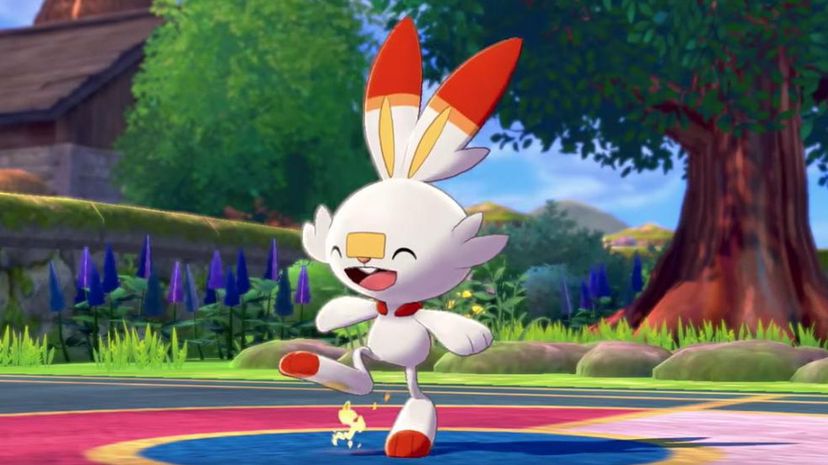 Image: Game Freak / The Pokémon Company / Nintendo
About This Quiz
The Pokemon series has come a long way since 1996, which was the year of the Pokemon Red and Green versions. Since then, there have been games like Pokemon Gold, Pearl, Sapphire, Moon and "Black." But what's the latest game in this Poke series? Well, that would be "Sword and Shield!"
Taking place in the Galar region, "Sword and Shield" is available on the Nintendo Switch. It also features new types of creatures, league cards, customizable hairstyles and outfits for your character and plenty of wild areas to explore. Battle against enemies like Team Yell, Bede and Leon, or learn about some new creatures with Professor Magnolia. But don't get too distracted because your mission as a Pokemon trainer involves battling the four gym leaders (Milo, Nessa, Bea and Allister) and eventually winning the Pokemon League. 
But you can't do this all alone, because you'll need a special starter friend to help you out on your travels. These include Grookey, Sobble and Scorbunny, and they each have unique personalities and fighting moves. So, which one should you choose for your next adventure? Leave that big decision to us, because in this "Sword and Shield" quiz, we'll determine which Pokemon starter should be your new BFF!