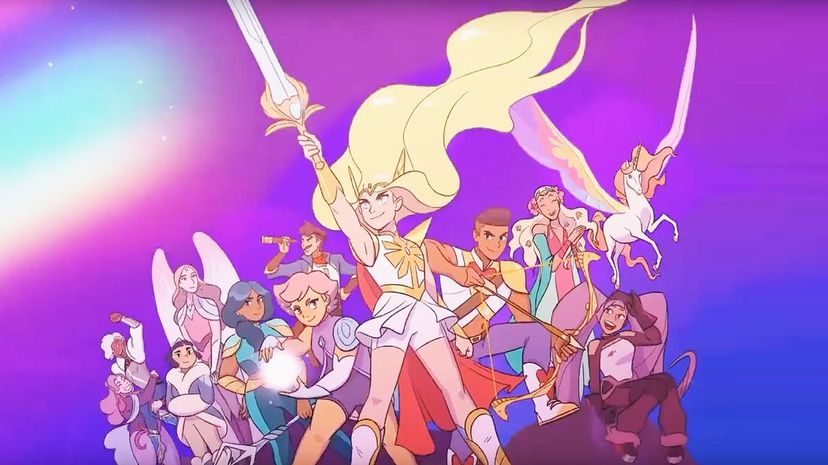 Image: NETFLIX
About This Quiz
Back in the 1980s, many toys took the nation by storm, and one of them was He-Man and The Masters of the Universe. These musclebound toys had something unique to them; they were the first toy to be created before an origin story was written. While this is all well and good, there was one thing that the toys and cartoon were missing — a strong dominant female character. Sure, there were Teela and The Sorceress, but they had very little screen time and for the most part, were unrelatable to little girls. Luckily, Mattel and the creators of "He-Man and the Masters of the Universe" were able to give girls their own warrior. Enter She-Ra: Princess of Power.
Instead of having one dominant female character, "She-Ra: Princess of Power" had an entire tribe of fierce ladies with deep colorful personalities, and because of this, remarkable things started to happen. These ladies showcased how intelligent and more importantly, independent they were without judgment. With a message about saving the forest from an evil horde, the story remained relevant even to today.
Fast forward a little over 30 years later. Netflix created its own version of She-Ra, called "She-Ra and the Princesses of Power." For the most part, they stayed true to the characters, but there was one awesome big difference. Keeping with the culture of today, the new princesses are all races and sizes. 
But which of these princesses are you? Are you peppy Glimmer or a master strategist like She-Ra herself? Get your fingers ready to fight ... FOR THE HONOR OF GRAYSKULL!