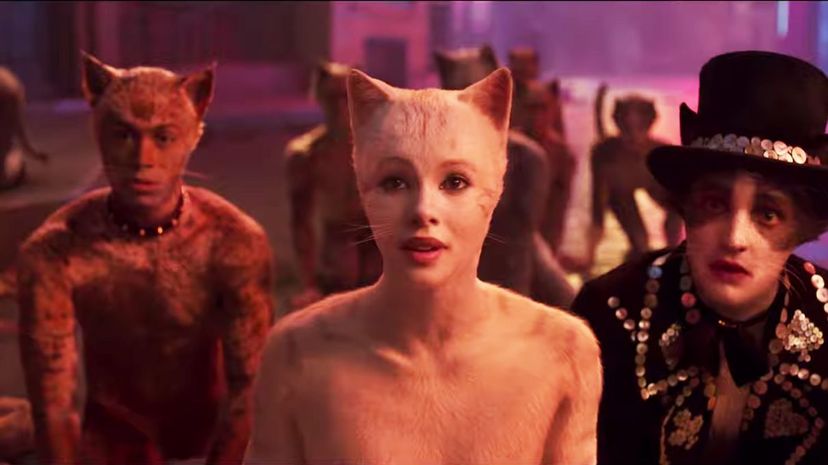 Image: Working Title Films / Amblin Entertainment / Monumental Pictures / The Really Useful Group
About This Quiz
"Cats," the musical, has been around since 1981, but the story is much older. Andrew Lloyd Webber based his work on the poem, "Old Possum's Book of Practical Cats," by T. S. Eliot. If you know anything about Eliot, you know he was a man prone to using vivid and perplexing imagery and hard-to-understand concepts to paint a surreal picture of the worlds he created. "Cats" brought that to life, taking these whimsical and weird creations and making them three-dimensional. 
The story is strange yet engaging and has enthralled audiences for years with its unusual structure and storyline. It also has a remarkably memorable and weird cast of characters. From Rumpleteazer to Bustopher Jones, Jellylorum to Carbucketty, there's an eclectic range of personalities and ideas present in the stage production and now in the on-screen version, with an incredible ensemble cast that includes everyone from Dame Judi Dench to Taylor Swift.
As a cat person, you have no doubt felt the urge to join the Jellicle cats in a little song and dance now and then to express how you're feeling. So let's find out which of the cast members best matches your personality. Take the quiz and see!