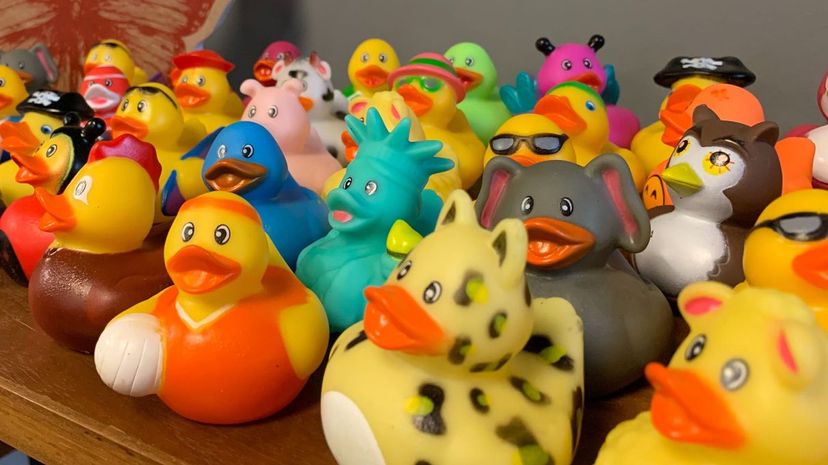 Image: System1 by Ashley Bruenderman
About This Quiz
One of only 52 toys inducted into the Toy Hall of Fame, the Rubber Ducky has a history that goes back a lot further than "Sesame Street." Sure, Ernie helped make the iconic toy famous and gave it its own song, but now it's evolved into something bigger than bathtime. These days, there's a duck out there to match anyone's soul! 
With National Rubber Ducky Day celebrated every January, it's important to know which of the hundreds of kinds of ducks best represents you. You wouldn't want to show up to a duck race with Queen Elizabeth's style of duck if you're really a pirate duck at heart. After you answer all of our duck-related questions, we'll know which duck model you should keep with you at all times. Will it be the kind of rubber ducky that you love most? 
Since the 1800s, rubber duckies have made the world a better place. They've certainly made bathtime a lot more fun! Waddle your way through this quiz, and find out which type of rubber ducky you have keeping your soul afloat. You'll be ducking glad you get to live your life knowing such valuable information. And you'll get to know your inner rubber ducky, too. Who could duck out on an offer like that?