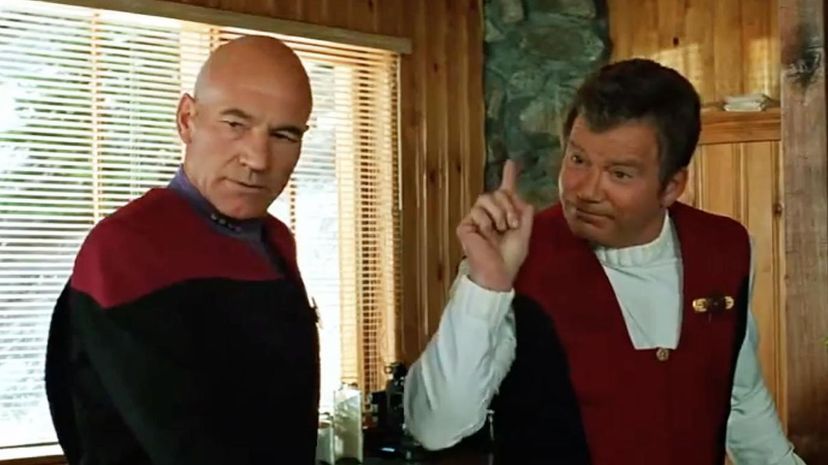 Image: Paramount Pictures
About This Quiz
The cosmos is set before you, the control of a powerful ship is at your fingertips, and the crew is watching you with admiration and respect. You're a leader. But what kind of leader are you? Do you see yourself as James T. Kirk, Jean-Luc Picard, Kathryn Janeway, Jonathan Archer or Benjamin Sisko? 
Everyone has to navigate unexplored terrain and unexpected obstacles out in the world, but how you react to these situations provides insight into how you align with the many different types of leaders out there. Perhaps you're the kind to actively seek the advice of others. Maybe you'd rather take time alone on the holodeck to work out your problems. You might be either over-analytical or a total wild card when it comes to stressful situations.
Whether your top quality is intelligence, negotiation, gut instinct or dedication to the mission at hand, you'll learn which qualities you possess that make you a real leader. Take the quiz now, and find out which "Star Trek" captain has a similar leadership style!