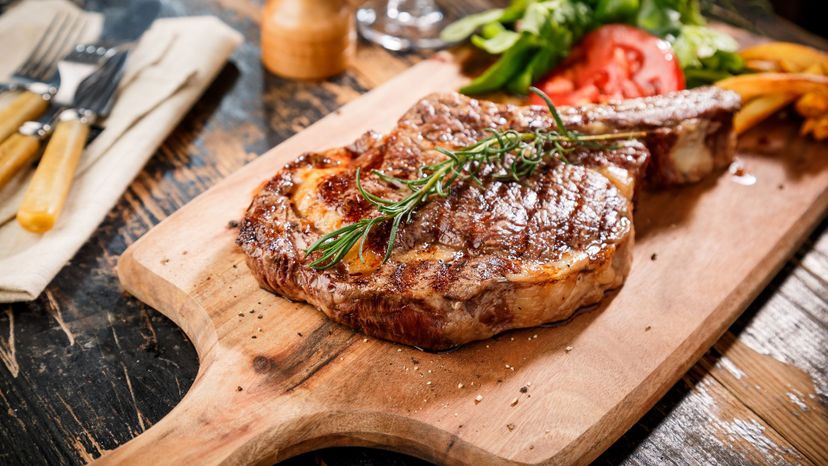 Image: ansonmiao/E+/GettyImages
About This Quiz
In the span of human history, we have created an unfathomable number of menu choices to enjoy.  We have everything from lasagna to roadkill stew, delicious tacos and kind of weird eggplants. A pack of ramen noodles you can cook in two minutes and secret recipe sauces that need to simmer for a whole day. And somehow, with the millions and millions of delectable choices to tempt your palate, there's nothing quite like a steak.
It may seem like just a slab of meat to the uninitiated, but you know better. Is it New York Strip? Sirloin? T-Bone? Are you grilling it or searing it in a pan then finishing in the oven? Basted with butter and herbs or just a dash of salt and pepper? Would you dare to eat it well done with ketchup? Or blue rare with no seasoning at all? 
Why is steak so appealing? Because it's us! Not in the "Soylent Green is people" creepy sense of the word. But it's so diverse. It seems simple, yet it can be complex. It has so many facets and approaches to understanding it. It can be straightforward and no-nonsense or elegant and refined. It can represent a utilitarian brutality or a subtle grace.  Also, it goes super well with potatoes. 
Never doubt that you too are as complex as a steak. But what steak could you be? Answer these questions, and we'll get to the meat of who you are. Take the quiz and let's get sizzling!