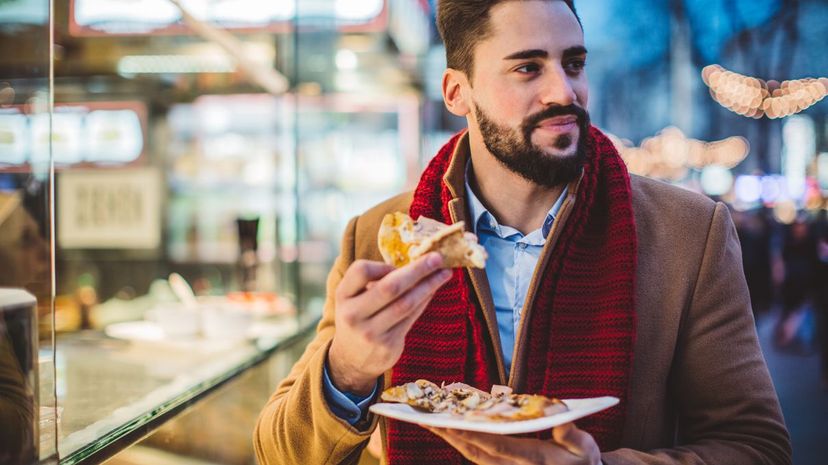 Image: svetikd/E+/Getty Images
About This Quiz
There's something about street food that's satisfying on a level you can't get with the food you prepare yourself or even food from a typical restaurant. There's an authenticity to street food, a realness that doesn't have the veneer and polish of restaurant food but has more flair and excitement than dishes you make yourself. Street food has a reputation, a feeling that you just can't get anywhere else. It's genuine and delicious and speaks to the heart of the city from which it was born. 
For years street food had a maligned reputation in some circles. People looked down their noses at it as though it wasn't as respectable as "real" restaurant food. That was until people started giving it the respect and recognition it deserved. The fact is street food is made to be delicious. It's not pretentious, overdone, ostentatious, or factory-produced and processed. It's what you sometimes crave when you have no idea what you crave. 
Part of what makes street food amazing is that you can find it all around the world, in every city. The people who make it are using traditional recipes with creative flair, giving you food you'll never experience anywhere else. Street food is a completely valid reason for going on vacation because it's a unique experience all on its own. But which destination is the one for you? Let's find out!