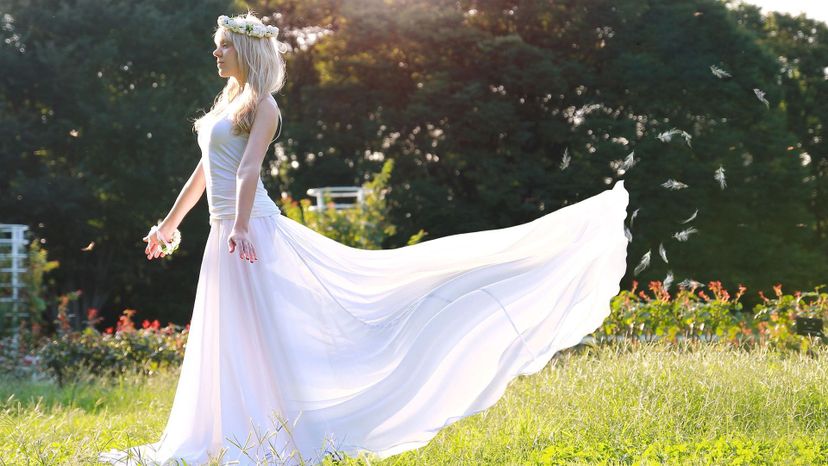 Image: YuriF/Moment/Getty Images
About This Quiz
Whether you're engaged, in a relationship or single, it's never too early to start thinking about your wedding dress. After all, your wedding will be one of the most important days in your life, so it's natural for you to want to look your best. The type of wedding dress you should wear depends on a number of factors, including your personal style, your wedding's theme and tone, your comfort level with dressing up and your figure. If you're the sporty type, you might not enjoy a dress that constricts your movements, while a modern, creative bride won't want to wear an updated version of her grandmother's gown.
The ideal dress for you also depends on the kind of venue you anticipate getting married in. If you're getting married on the beach, you might prefer a light, casual gown, rather than one that is more formal (or vulnerable to bad weather). On the other hand, a bride who wants a full church wedding may feel strange walking down the aisle in a sequinned jumpsuit! 
So, how do you see yourself getting married? This quiz will help you to visualize your dream wedding in better detail. At the end of it, we'll suggest a dress style that might just be perfect for your bridal needs. Ready to find out how to look flawless on your wedding day? Play this quiz!