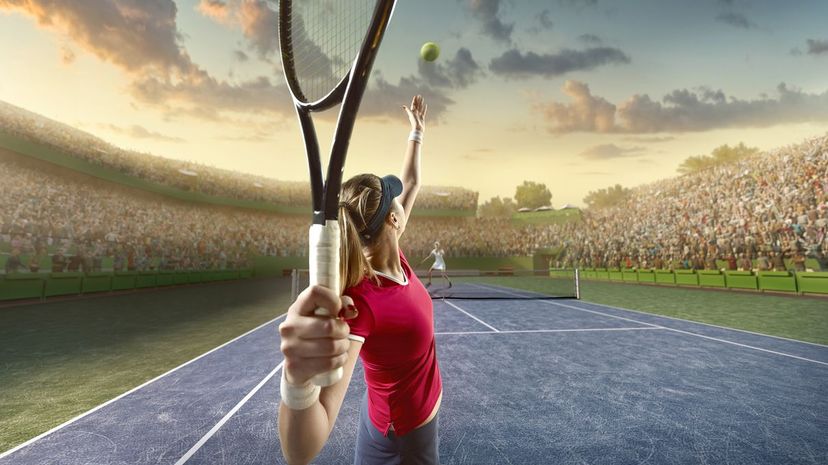 Image: Aksonov/E+/Getty Images
About This Quiz
You might never be a Billie Jean King or a Jimm Connors, but there's no doubt that you have game on the tennis court. Once you return the serve of our questions, the current tennis pro you're most like will be obvious. The question is — are you most like the famous player that you've always admired? Or, are you like the one you dislike the most? 
Throughout this quiz, we're going to take a look at your competitive side, your courtside observations and your knack for lobbing your way to victory. You don't have to have a legendary backhand to find out which pro you are, but you do have to the willingness to get in there and fight like Venus Williams taking on a ref. After you've filled us in on your tennis preferences and your favorite picks, we'll know which giant you resemble most on the court of life. 
Will you be a focused legend like Roger Federer, or will you be an intense workhorse like Naomi Osaka? Read each question carefully, and make the choice that you relate with the most. Then, and only then, can we compare you to the tennis star who shares most of your traits. Which one will it be?