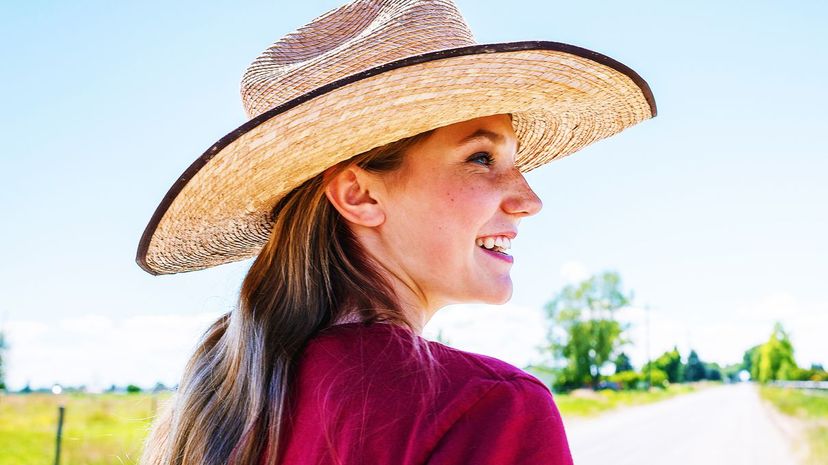 Image: Tony Anderson / DigitalVision / GettyImages
About This Quiz
The differences between the many personalities that call Texas home are as big as the state itself. Texas has an international reputation for being the cowboy capital of the world. Of course, that's not wrong. According to the Texas Department of Agriculture, Texas has the highest number of farms and ranches in the country—248,000, taking up 130.2 million acres. It takes a lot of cowboys to work those fields! 
But, in some cities, like Austin, you may find it difficult to locate a pair of cowboy boots that are not just a fashion statement. Austin has a reputation for being one of the most vegetarian cities in the nation and is the birthplace of the hippie-foodie mecca Whole Foods. Austin's not all hippies, of course. With the skyrocketing real estate prices, it may make a more comfortable home to the tech gurus who fit right in with Google's offices downtown. 
Between the poles of Austin and Texas's ranch lands there are 960 additional cities, each with their own unique temperament. Texas shares a 1,954-mile border with Mexico, and the blending of Mexican and American culture along the borderland creates fertile ground for unique Texas personalities to be born, as in the cities of El Paso and Brownsville. And then there's the Gulf Coast, a sweeping curve of beach land and culture, mixed with a South Texas vibe. 
Clearly, there's a place for every temperament in Texas. Where in Texas does your temperament fit best? Read on to find out where you should move next!