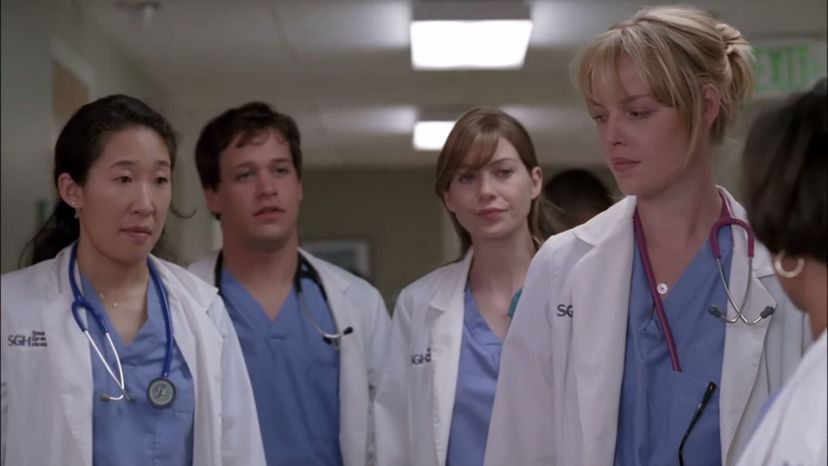 Image: Shondaland
About This Quiz
After a person finishes medical school, has passed all of their exams and has graduated, they apply to be matched at a hospital where they begin their real-life careers as doctors. You start off as an intern, then you become a resident, and if you work really hard, one day you will become an attending or even a department head.
Much like in real-life, the television show "Grey's Anatomy" focuses on the ins and outs of running a hospital, the staff who work there and the patients they encounter on a daily basis. As the seasons have passed, groups of new interns come and go, but none were as memorable or as lovable as the "original five" from season 1, namely Christina Yang, Meredith Grey, Izzie Stevens, Alex Karev, and George O'Malley.
If you worked at Seattle Grace Hospital, now Grey Sloan Memorial Hospital, which of the five original interns would you have been? Would you be an overachieving and competitive Christina? Will you be medical royalty like Meredith? Will you be the bad boy with something to prove like Alex Karev? Would you be as emotional as Izzie or will you be the kind and caring Geroge O'Malley? The only way to find out is to take this quiz!