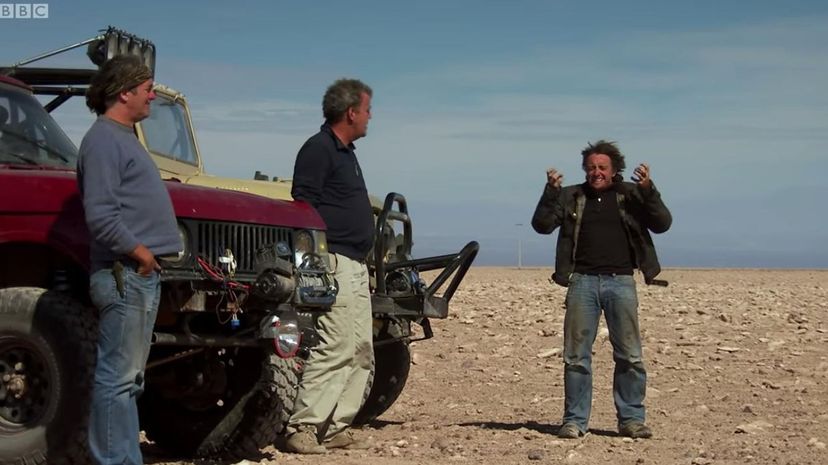 Image: BBC
About This Quiz
You may not realize it, but "Top Gear" has been around several decades. It was canceled in the 1990s and brought back in the early 2000s as what is sometimes called "New Top Gear," which is the format the world is now familiar with. The show became a benchmark in automotive programming, stretching the reality show genre and the consumer product review genre, combining the two and creating something completely unique. The hosts changed over the years, and at one point the entire cast left the show, but the core idea of the show remains as it was. In fact, "Top Gear" spin-offs remain in countries all over the world.
Every host of "Top Gear" has had strong opinions. That is their job. What is interesting about the show, and gives it much of its chemistry, is that no two hosts feel quite the same way about the same things. In this way, we can all identify a bit with different hosts, but never completely with any of them.
... or can we? After quite a lot of time watching old episodes, we put together a new quiz, specifically designed to tease out which "Top Gear" host you are, based on your thoughts on the wonderful machines prowling our roadways. It's time to stream the song, Christine, because this week: you start this quiz ... we get your strongest opinions ... and tell you which "Top Gear" host you really are!