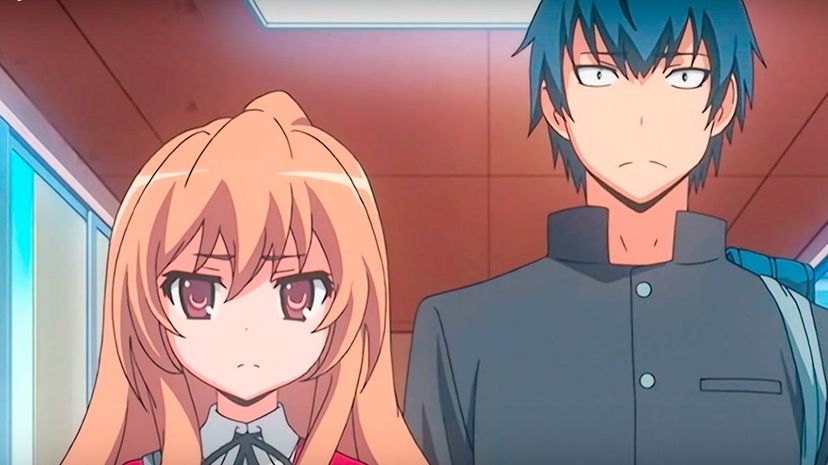 Image: TV Tokyo
About This Quiz
Got a soft spot for tsunderes who are feisty on the outside but soft on the inside? Well, welcome to the entire "Toradora!" show, because this anime series explores whimsical characters and the romantic crushes that they have for each other.
Maybe it's been a while since you've seen "Toradora!" so allow us to give you a super quick recap. The show centers around Ryuuji, who happens to have a crush on his classmate Minori. But Minori is BFF's with Taiga, who is practically a tiger because of her snappy and cold personality. The two seem to have little in common ... until they find out about each other's crushes. And that's when the show really takes off, because the remaining episodes include hilarious (and often disastrous) date nights between Minori and Ryuuji, as well as Taiga and her crush, Yusaku. Now even though things don't always go as planned, "Toradora!" is filled with heartfelt moments and quotes of wisdom that discuss life, love and all the roller coaster rides in between. Because it's not just a show, it's a different perspective on life. 
So if you're curious about which adorable "Toradora!" character matches your personality, then it's time for you to take this bubbly anime quiz now!