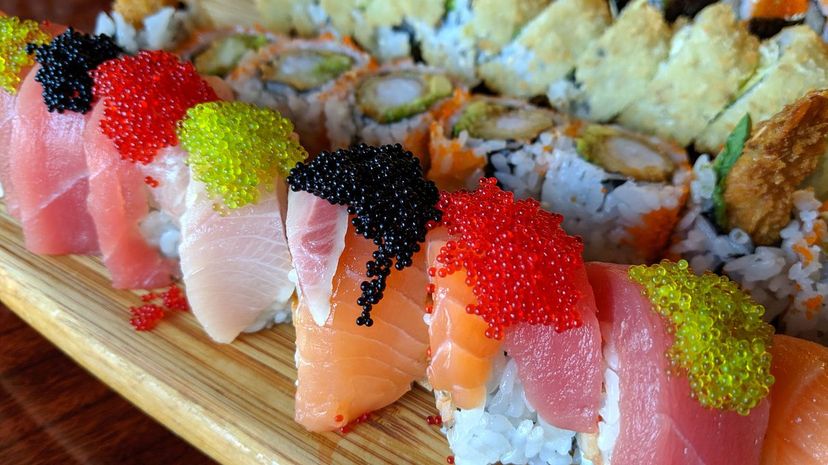 Image: Cathy Scola/Moment/Gety Images
About This Quiz
Throughout history, there have been many different trendy foods that pop culture has helped popularize. 
Consider the journey of a food like sushi. While you can now find a sushi restaurant in almost every city in America, just four or five decades ago, the situation was much different. Thanks to a popular 1980 television show called "Shogun" and reporting by government authorities that consuming fish was good for health, sushi took off in popularity, beginning in large urban centers and eventually spreading to other cities.
Of course, some foods go in and out of fashion. Carbonated water (also known as soda water, seltzer or club soda) was originally invented in the late 18th century and enjoyed a long period of prosperity before tailing off toward the end of the 20th century. However, it's recently come back into popularity: food companies are putting all sorts of things in their seltzers, from normal fruit flavors to alcohol to cannabinoids that supposedly promote relaxation.
Each food item in vogue at the moment has its own characteristics and natural attraction. Answer some questions about the kind of person you are, and we'll let you know which popular dish or drink has the same attributes as you!