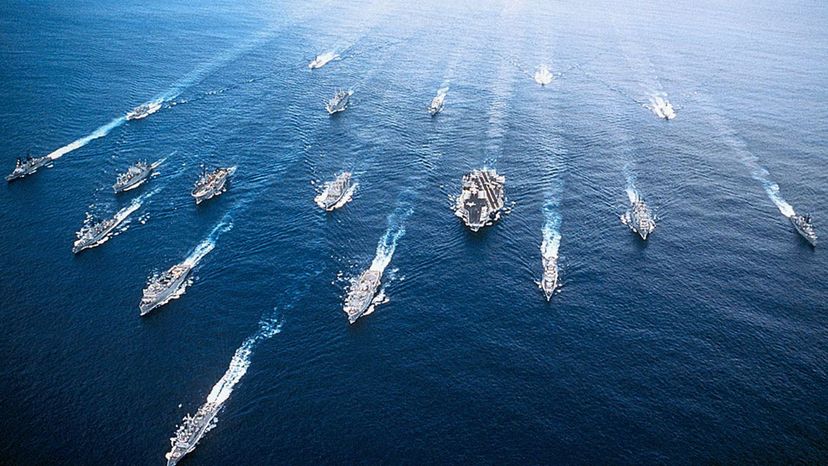 Image: Frank Rossoto Stocktrek / DigitalVision / Getty Images
About This Quiz
The Navy is one of the most impressive machines in the history of warfare. It doesn't just secure U.S. borders, it also secures waterways literally on the other side of the planet that are many days away from the nearest base or friendly shore. Without the American Navy, it's entirely probable that world trade would become so much more expensive due to piracy, tariffs and lack of security, that economies all over the planet would take a huge hit. It's an essential task and much of it is pretty thankless.
The glory that does come the Navy's way is usually reserved for the most visible members: the pilots, the captains, the able seamen. The people who enforce the rules, break the codes, maintain the ships and cook the thousand loaves a day required to keep an aircraft carrier operating (for real) rarely make headlines, even though they are absolutely pivotal to helping their more-lauded colleagues in making waves of both the literal and public relations kinds. The Navy also has its PR wing, to make sure that we hear what our heroes are up to, and perhaps smooth over some of their less brilliant moments.
Where do you belong in this fine organization? Let's find out!