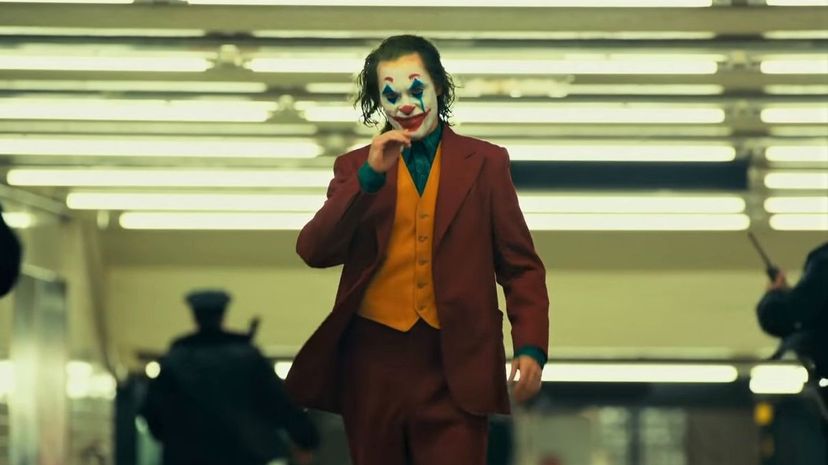 Image: Warner Bros. Pictures/DC Films/Joint Effort/Bron Creative/Village Roadshow Pictures
About This Quiz
Everyone loves the heroes of the DC Comics world and following their adventures. Fighting crime in major cities with superpowers and fancy gadgetry makes for a compelling story.
But superheroes wouldn't be much without their villains. The best stories require a heinous criminal mastermind capable of performing acts of unthinkable evil. It's safe to say that part of the reason the Batman movies have been so popular over the years is the presence of arguably the best villain in the superhero world: The Joker.
He's a mysterious figure whose motives behind causing pure chaos and destruction are unknown. From blowing up hospitals to poisoning people to making them laugh to death, there seems to be no limit to the evil deeds the Joker comes up with. 
The number of actors in Hollywood that have played him also seems limitless. With the release of the new Joaquin Phoenix-driven biopic about the famous Batman villain, the role of the Joker has become something of a rite of passage among serious method actors. Some of the biggest names in cinema and television have donned the white paint and laughed maniacally at the Caped Crusader of Gotham. If you give us some details about your personality, we'll let you know which Joker actor you are most like. 
Just jump into the questions below to get started ... and don't forget to smile!