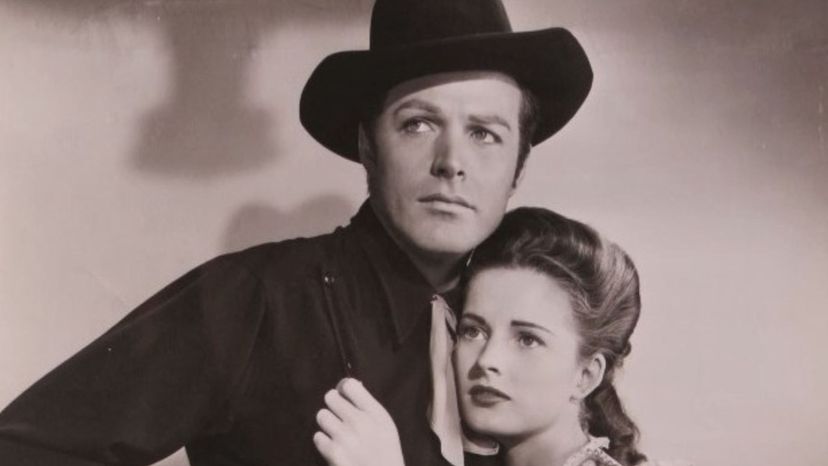 Image: WikiCommons
About This Quiz
Nothing has done more to define the Old West in the popular imagination than Hollywood. Westerns were among not only the first action and adventure movies, but also among the first period piece films. 
Westerns are about the mythology of modern America, and part of that is the role of men in Westerns. Men in Westerns can be good, bad and ugly (thanks for the inspiration, Sergio Leone!) In the Western genre, men are in constant competition with each other, unless they're old, in which case they are likely either atoning for their sins, or trying to live out the remainder of their lives quietly.
Western movie stars have become nearly inseparable from their characters in the American collective conscience. While their characters almost always had virtues, they also (nearly always) had terrible flaws. This combination of characteristics made these characters feel human and relatable. Of course, these are fictional characters we're imagining, not the real men who played them. Would you really want to be a friend of Angel Eyes or Doc Holliday?
So, with one eye on the real actors and one eye on the fictional characters, which Western movie star is the romantic partner for you?