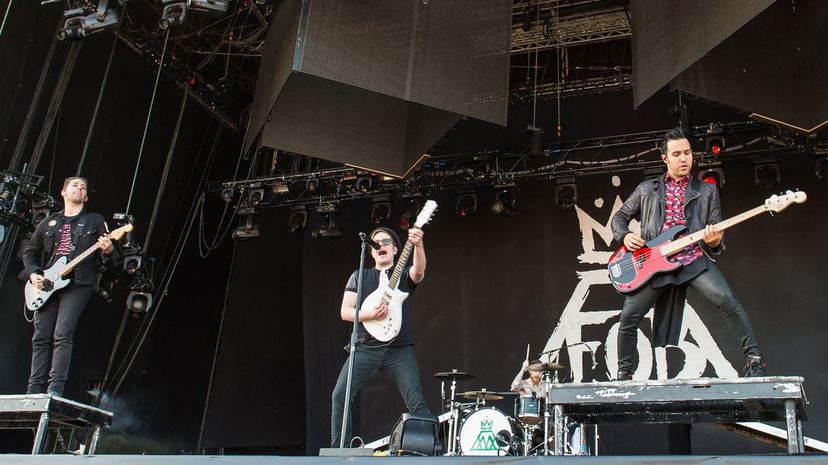 Image: Wiki Commons by Stefan Brending (2eight)
About This Quiz
Remember all those feelings you used to have back in the 2000s? Sure, maybe it had something to do with all those teenage hormones coursing through your adolescent body. But we think the emo music that filled up your iPod was also a major contributing factor. Just think back to all those nights you stayed up writing about your crush while listening to a mixed CD of all the best '00s emo bands. My Chemical Romance, Fall Out Boy, Death Cab For Cutie or Panic! at the Disco. Is nostalgia setting in yet?
Just like you'll never forget the lyrics to Fall Out Boy's "Sugar, We're Goin Down," you'll always remember the *insert fire emoji* front men of your favorite emo bands. From their carefully straightened hair to the studded belts holding up their black jeans, those guys put the HOT in Hot Topic. 
But more important than their looks, their songs gave you the words to express how you were feeling. We're not ashamed to admit more than a few of our AIM away messages came from My Chemical Romance's "Three Cheers For Sweet Revenge" album. Gerard Way knew we were not okay. 
We know you'd trade your favorite pair of Chuck Taylors to see your beloved emo men take the Warped Tour stage again. But since their (and your), mosh pit and crowd surfing days are over, you'll have to settle for our quiz. Let's turn back the hands of time and answer the most important question of the 2000s: who is your emo husband?