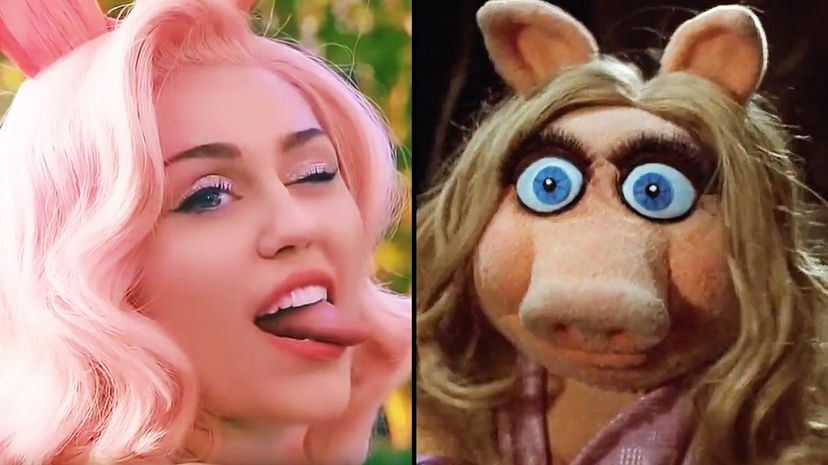 Image: RCA Records / ITC Entertainment / Henson Associates
About This Quiz
Between the internet, gossip magazines and reality television shows, it can sometimes be hard to keep track of everything that's happening with the world's A-listers.
Who is dating whom? Which person landed that big movie role? Which person said what? Most of the time, the answers to these questions could be anybody's guess. That's why we've tried to make things a bit easier for you.
Instead of listing all of Hollywood in this quiz, we've narrowed your options down to only two contenders: Miley Cyrus, America's Sweetheart with a wild streak, and Miss Piggy, the sassy, fashionable Muppet that doesn't take any flack. Each is a diva in her own right, and they've both been caught saying some pretty interesting things. One is a global pop star, the other is a famous pig, so this should be easy, right?
If that's what you're thinking, you couldn't be more wrong. The similarities between this pair are incredibly uncanny, so even with a 50/50 shot of being right, it's just as easy to be incorrect. Will you be able to tell which one of these divas said each quote listed in this quiz? Put your knowledge about Miley and Miss Piggy to the test!
RCA Records / ITC Entertainment / Henson Associates