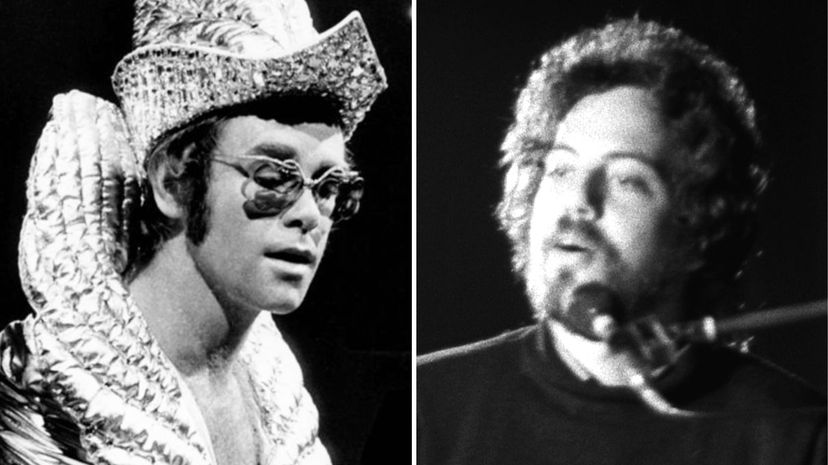 Image: Wiki Commons by CBS Television / Rob Mieremet, Anefo
About This Quiz
Billy Joel and Elton John are often paired together — and in fact, they sometimes tour together — for good reason. They're both famed singer-songwriters who rose to prominence in the 1970s. They both tell stories with their songs, often autobiographical stories. And they both know how to pound out a song on the piano. Watching Billy Joel and Elton John play two pianos facing each other on stage calls to mind the piano battle between Daffy Duck and Donald Duck in "Who Framed Roger Rabbit" — because it's that intense!
Indeed, one of the most noticeable differences between the two singers is their nationalities. Elton John was born in England, while Billy Joel hails from the Bronx. Still, both artists took piano lessons from an early age, and both left school to pursue a career in music. While Joel recorded a number of classics in the early '70s, including "Piano Man" and "New York State of Mind," his breakout success was the 1977 album "The Stranger." Meanwhile, Elton John teamed up with lyricist Bernie Taupin in 1967 and the two had their first hit single with "Your Song" in 1970.
See how well you know your Joel and John ballads. Pour a bottle of red, bottle of white ... or try to drink whiskey from a bottle of wine, and remember all your favorite songs by these two rock legends.
Wiki Commons by CBS Television / Rob Mieremet, Anefo