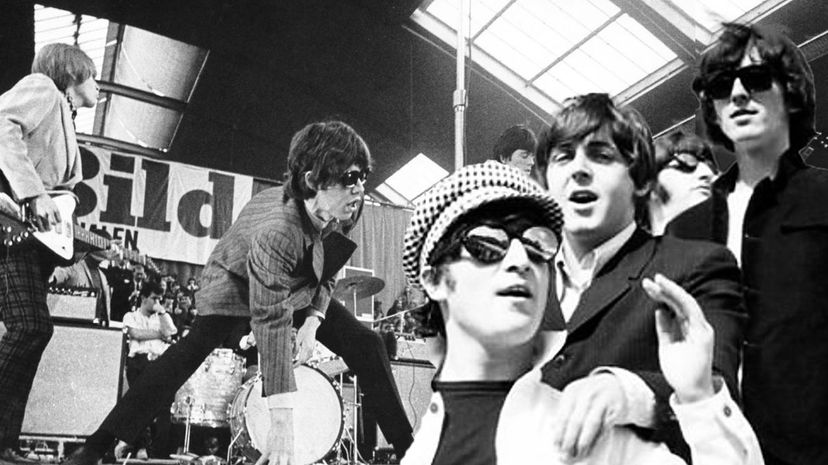 Image: Wiki Commons by ingen uppgift / Wiki Commons by Iberia Airlines
About This Quiz
The Beatles and The Rolling Stones were both British Invasion bands, but that is not where the similarities end. Both groups appeared on television, pushing the boundaries of the medium. Both appeared in films, making movies that were very much of the same school as their music. Both bands took part in political activism. Both groups remain popular to this day.
Still, there is a wide gulf between the still-active Rolling Stones and The Beatles, who broke up decades ago. It could be argued that one band's song catalog contributed more to their success, while the other's knack for showmanship provided them with the lift they needed. One group achieved all their success in a very short period, while the other's success is due in large part to its consistent work over time. Either way, the most significant difference between the two bands is their music itself. While The Beatles broke new ground, The Rolling Stones had musicians with superior technical ability and perhaps the greatest frontman of all time in Mick Jagger. While The Beatles' albums are all amazing, The Rolling Stones' records aren't always fantastic. On the other hand, The Stones were dynamic concert performers in ways The Beatles weren't.
How well can you tell the two bands apart if we take the labels off? It's time to test that knowledge with this quiz!
Wiki Commons by ingen uppgift / Wiki Commons by Iberia Airlines