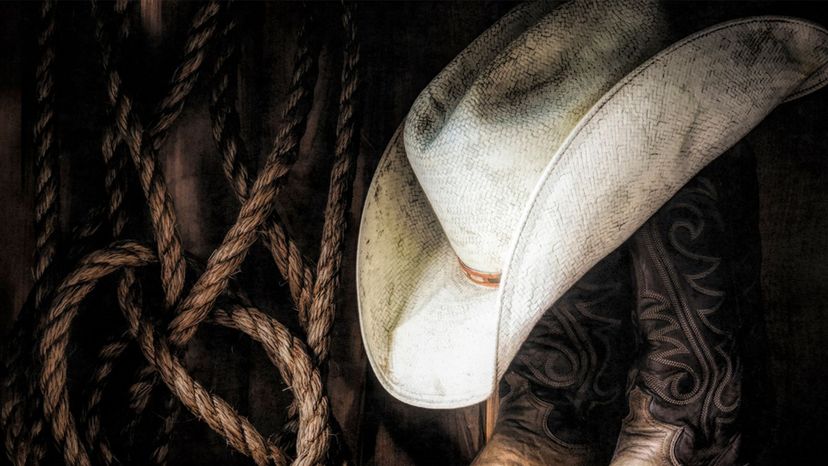 Image: JTSiemer / Moment / Getty Images
About This Quiz
The Western has been defined as "the most generic of all genres." That doesn't mean it's the one whose movies are the most alike; it means it's the genre that has the most powerfully defined parameters. A Western is a movie generally set in the second half of the 19th century, in the Old West, with certain stock features like cowboys, Native Americans, outlaws, steam engines, saloons and small frontier towns. 
The Western genre has successfully mingled with other genres; there have been horror, comedy, and even sci-fi Westerns. No matter what form they take, they're still instantly recognizable.
Pioneers of the genre include directors such as John Ford, Sergio Leone, Howard Hawks and Sam Peckinpah. They brought stars like John Wayne, Clint Eastwood and Paul Newman to our screens, in the form of memorable characters like the Man With No Name from the "Dollars Trilogy," Ringo Kidd in "Stagecoach," Ethan Edwards in "The Searchers," Wyatt Earp of "Tombstone," the eponymous Butch Cassidy of "Butch Cassidy and the Sundance Kid," Marshall Will Kane of "High Noon," Lieutenant John Dunbar of "Dances With Wolves" and more.
Which of these characters do you take after? Let's have a quick shootout, and we'll let you know!