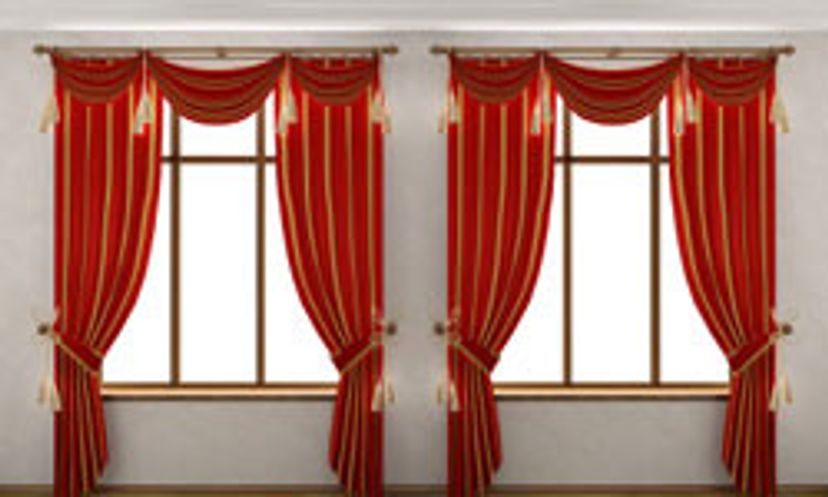 Image: iStockphoto.com/koksharov dmitry
About This Quiz
Windows are a part of every home, allowing light and air inside. They can also become a feature of the room if designed well. Takes this quiz to learn the tips and tricks of window treatments.
If you want to create an expensive-looking window on a tight budget, what should you do?
Break the window and claim it on insurance.
Simply adding trims, fringes, tassels and cords can make your window look expensive without breaking your budget.
Invest in expensive glass cleaner to make the window sparkle.
What can you use to increase the amount of light coming through your window?
If you use longer rods to set your window treatment you can design the treatment so that only the edges of the window are covered, allowing lots of light through.
How can you increase the amount of light coming through the window in more private areas?
Use shutters that open from the top.
Shutters that open from the top allow lots of light in while still covering the bottom part of the window to maintain privacy.
Use shutters that open from the bottom.
What sort of window shutters are good for the bathroom?
Vinyl or faux wood shutters are good for the bathroom, as they don't get moldy in the humid environment. They are also cheaper than real wood.
What is an inexpensive object you can use to hang curtains from?
You can use old door knobs nailed into the wall to hang your curtains from. You will be able to pull back the curtains, but the top will remain in place.
What would you use to create a layered effect on a window?
Use blinds or shades if you would like a layered effect on your window.
How can you keep the cost down when buying curtains for your window?
Cover only half the window.
Sew old clothes together.
Buy material from a material discount store.
You can get some nice materials and patterns for a reasonable price at your local discount material store.
Binding a nice fabric at the top and side edges of the window can add a nice touch. In which country is this style popular?
The Japanese often use this style on their windows.
What can be used as inspiration for a window design that adds a personal touch to your home?
the view outside the window
Looking out the window may help you find inspiration for a design that complements your home on the inside and outside. Use the colors you see as a base for your design.
How can you incorporate your photos into your window?
Cover a valance with cork and stick pictures into it.
A valance can be a very versatile object. You can stick pictures around your window by covering a valance with cork. You might paint a valance with chalk paint and write yourself reminders on it. The possibilities are endless.
Tape pictures onto the window.
Pin pictures onto your curtains.
iStockphoto.com/koksharov dmitry